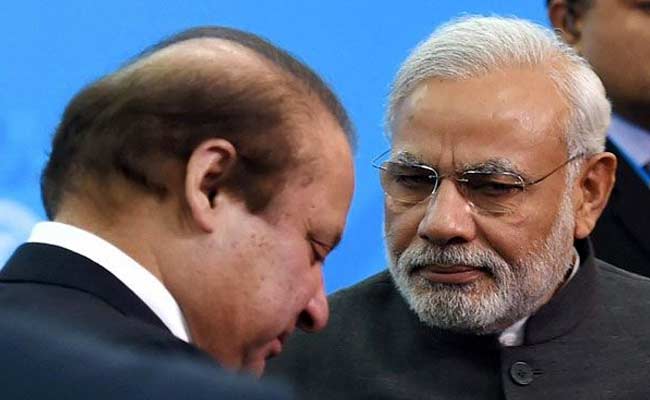 Highlights
India rebuts Pakistan after it raises Burhan Wani, Kashmir at UN
India: Pakistan covets territory of others, uses terror as state policy
India says Pak's cynical attempts 'find no resonance' at the UN
New Delhi:
In a strong rebuttal to Pakistan after it raised at the UN the killing of terrorist Burhan Wani and Kashmir, India on Wednesday described it as "a country that covets the territory of others and uses terrorism as state policy towards that misguided end."
India's ambassador to the UN, Syed Akbaruddin
was reacting to the comments
made by Pakistan's envoy Maleeha Lodhi on Kashmir and Hizbul Mujahideen commander Burhan Wani's killing during a debate on human rights at the 193-member UN General Assembly yesterday.
"Regrettably, earlier today we have seen an attempt at misuse of this UN platform. The attempt came from Pakistan, a country that covets the territory of others, a country that uses terrorism as state policy towards that misguided end, a country that extols the virtues of terrorists and that provides sanctuary to UN-designated terrorists, and a country that masquerades its efforts as support for human rights and self-determination," Mr Akbaruddin said.
The Pakistan envoy had called the death of 22-year-old Wani "extra-judicial" and described him as a "Kashmiri leader" killed by Indian forces.
In his hard-hitting retort, Mr Akbaruddin said Pakistan "extols" the virtues of terrorists and could not gain membership of the UN's human rights body because of its "track record".
"Pakistan is the same country whose track record has failed to convince the international community to gain membership of the Human Rights Council in this very session of the UNGA...Cynical attempts, like the one this morning therefore, find no resonance in this forum or elsewhere in the United Nations."
Mr Akbaruddin asserted that as a "diverse, pluralistic and tolerant society", India remained strongly committed to the protection of all human rights for all through dialogue and cooperation.
Pakistan has repeatedly made provocative statements amid unrest in the Kashmir Valley over the shooting of Wani, defying the warning from Prime Minister Narendra Modi's government to refrain from "interfering in the internal affairs" of India.
Wani was killed on Friday; outraged civilians and thousands of young stone-throwers clashed with security forces over the next three days - 34 people have died, and more than 1,400 have been injured.