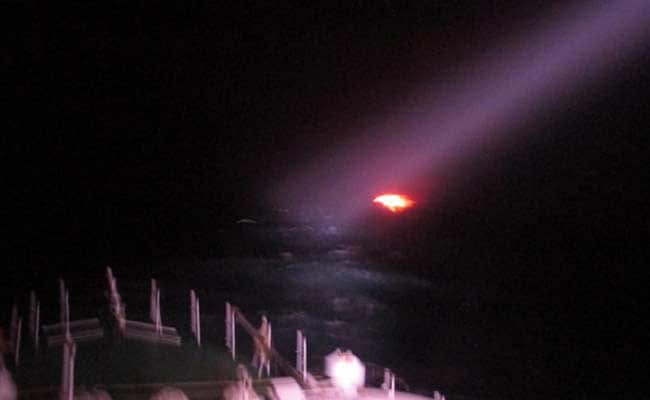 New Delhi:
India said on Friday that its coast guard had intercepted a suspicious Pakistan-based fishing boat at sea late on New Year's Eve, but that when Indian officers approached the vessel to investigate, four men aboard the boat set off an "explosion and major fire" that destroyed the vessel.
Pakistani officials said they believed that the Indian report was a hoax though they were still trying to investigate the matter.
The Indian Defense Ministry said security forces had received repeated warnings of a "threat from the sea" and had increased their maritime patrols in recent months. The ministry said Indian officials received intelligence Wednesday night that a fishing boat "was planning some illicit transaction in the Arabian Sea."
A coast guard patrol ship located the vessel around midnight and attempted to stop it from fleeing by firing warning shots, the Defense Ministry said in a statement.
Four men who were seen aboard the vessel refused to cooperate and then "hid themselves in a below-deck compartment and set the boat on fire," the statement said. The boat burned and sank in the early hours of New Year's Day, and darkness and strong winds prevented the coast guard vessel from recovering its remains, the statement said.
Indian officials did not say what they thought the four men's intentions were.
Terrorists have entered India by sea in the past. The heavily armed gunmen who mounted coordinated attacks in Mumbai in 2008, which left 166 people dead including six Americans, traveled by boat from Pakistan.
© 2015, The New York Times News Service