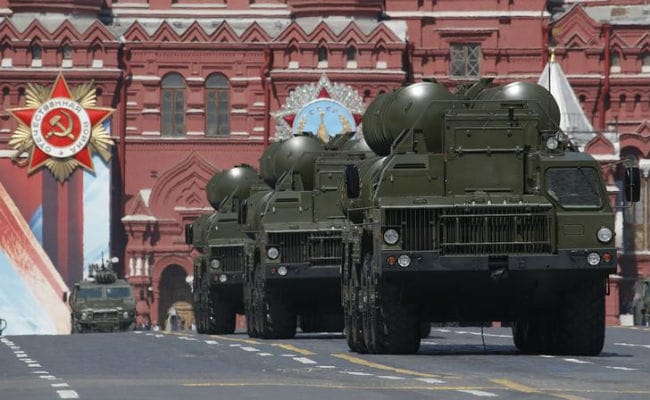 Highlights
The US has imposed sweeping sanctions on Russia
Any nation engaged with Russian defence sectors may face US sanctions
US says will have concerns if India took new weapons from Russia
Washington:
The United States cannot guarantee that it will provide India a waiver from sanctions if it purchases major weapon and defence systems from Russia, a top Pentagon official said on Wednesday, ahead of a high-level dialogue between Washington and New Delhi.
The United States has imposed sweeping sanctions on Russia, under which any country engaged with its defence and intelligence sectors could face secondary U.S. sanctions. However, a new defence bill gives the president the authority to grant waivers in case of national security interests.
Randall Schriver, the Pentagon's top Asia official, said there was an "impression that we are going to completely protect the India relationship, insulate India from any fallout from this legislation no matter what they do." Media reports from the region have suggested that India would get a waiver.
"I would say that is a bit misleading. We would still have very significant concerns if India pursued major new platforms and systems (from Russia)," Schriver said at a think tank event.
"I can't sit here and tell you that they would be exempt, that we would use that waiver, that will be the decision of the president if he is faced with a major new platform and capability that India has acquired from Russia," he added.
The Indian embassy in Washington did not immediately respond to a request for comment.
U.S. Defense Secretary Jim Mattis has publicly been a strong proponent of granting India waivers.
The United States is concerned about India's planned purchase of Russian S-400 surface-to-air missile systems, Schriver said. Russia has said it expects to sign a deal with India later this year on the sale.
On Tuesday, Mattis said the United States was also concerned about Turkey's purchase of the Russian missile defence system, which cannot be integrated into NATO.
Schriver said the United States was willing to talk to India about potential alternatives.
Senior U.S. officials are expected to go to India next week for high level talks, agreed upon by U.S. President Donald Trump and Prime Minister Narendra Modi last year.
The meeting was originally planned for April but was postponed after Trump fired Rex Tillerson as secretary of state.
Washington put off the meeting for a second time in June.
© Thomson Reuters 2018