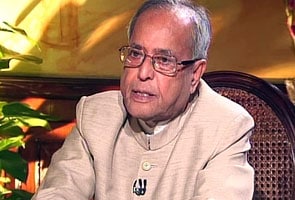 Kolkata:
Defending the proposed amendment of the Income Tax (IT) Act with retrospective effect, union Finance Minister Pranab Mukherjee on Sunday said India cannot be a tax haven.
"India is not a no-tax country; it has a determined tax rate. Our country is not and cannot be a tax haven. If you pay tax in your country of origin, you don't have to pay tax, if we have double taxation agreement with your country of origin," Mr Mukherjee said here at an interactive session organised by the Bengal Chamber of Commerce.
"The proposed amendment aims to ensure there is no double taxation," added Mr Mukherjee.
Allaying apprehension regarding the retrospective effect of the proposed amendment, he said: "It does not mean all cases will be reopened from 1961 and 1962 when the IT Act came into force. There is no reason for being apprehensive about the proposed law."
As per the IT Act, the government cannot reopen tax cases beyond six years.
The proposed IT amendment aims at taxing overseas mergers and acquisition relating to domestic assets with retrospective effect. The proposed changes in the I-T Act evoked sharp reactions from industry which argued that the move will hurt foreign investment.
The proposed amendment comes in the wake of the Vodafone case where the Supreme Court Jan 20 dismissed a $2.2 billion tax demand from authorities raised over the British company's acquisition of Hutchison's Indian mobile assets in 2007.