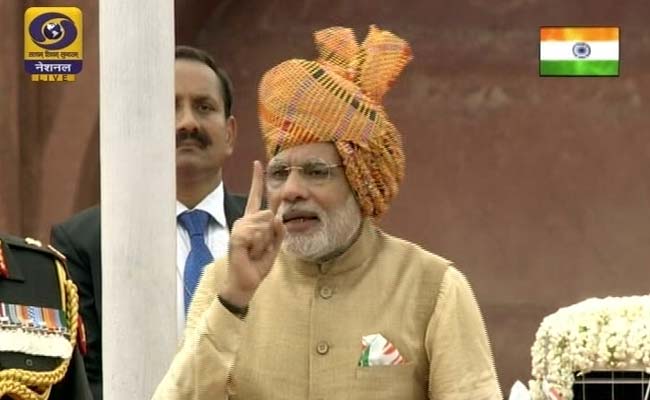 New Delhi:
Prime Minister Narendra Modi today announced a new campaign "Start-up India, Stand up India" to promote bank financing for start-ups and offer incentives to boost entrepreneurship and job creation.
Addressing the nation on the 69th Independence Day, he said, "We are looking at systems for enabling start-ups. We must be number one in start-ups... Start-up India; Stand up India."
The initiative, he said, will encourage entrepreneurship among the youth of India. Each of the 1.25 lakh bank branches should encourage at least one Dalit or tribal entrepreneur and at least one woman entrepreneur.
Under this, in addition to existing systems to facilitate start-ups, he said loans would also be given to help people.
The initiative, he said, will give a new dimension to entrepreneurship and help set up a network of start-ups in the country.
The Prime Minister also promised to do away with the current practice of interview-based selections for low-skilled government jobs.
He questioned the practice of "interviews" for recruitments even at relatively junior levels and asked departments concerned to end this practice at the earliest and promote merit by recruiting only through transparent, online processes.
As part of the Skill India and Digital India initiative, the Prime Minister said a package of incentives will be given to manufacturing units for generating jobs.