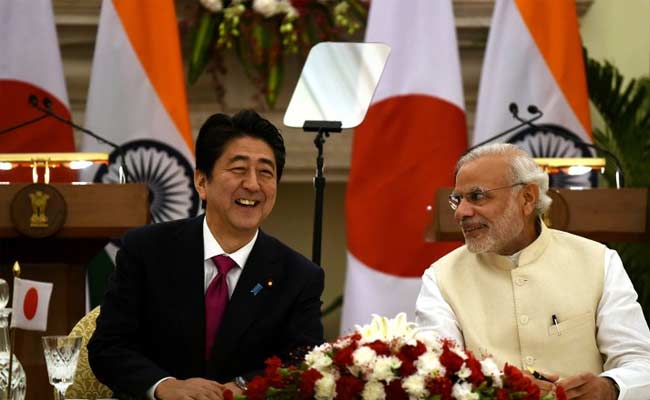 New Delhi:
India today asserted that the termination clause in the Nuclear Cooperation Agreement (NCA) with Japan was nothing "new" and that New Delhi had made no additional commitments to clinch the deal other than what it had committed itself to while declaring a unilateral moratorium on testing nuclear weapons in 2008.
He also insisted that all clauses in the NCA were binding on the two parties.
However, the circumstances of termination, by their very nature, are not specifiable in the NCA and a comprehensive reading of the entirety of the provision to understand the hypothetical possibilities as well as the mitigating circumstances and consequences was required, External Affairs Ministry Spokesperson Vikas Sawrup said.
"India appreciates the special sensitivities of Japan on nuclear issues. It was felt that a note on views expressed by the Japanese side in the above context could be recorded.
Such a record, to be balanced, also needed an accurate depiction of India's position.
"The 'Note on Views and Understanding' reiterates the commitments that India made in September 2008. No change is envisaged from those commitments and no additional commitments have been made by India," Mr Swarup added.
He was asked about the termination clause in the Indo-Japan NCA and if India had made any exemptions while inking the deal. The NCA was signed during Prime Minister Narendra Modi's visit to Japan last week.
"The NCA, in fact, has a specific article (No. 14) devoted to termination and cessation of cooperation in certain circumstances. This is not new and is similar, in fact almost identical, to the provision in the US Agreement.
"Any suggestion that the termination clause in the NCA is not binding on India is factually incorrect. All clauses of the NCA are binding on both parties," Mr Swarup said.
He further said that what must be appreciated is that the NCA opens up new avenues of civil nuclear energy cooperation with international partners.
This will help rapidly expand the non-fossil fuel segment of energy production and contribute to India keeping its commitments under the Paris Agreement, he added.