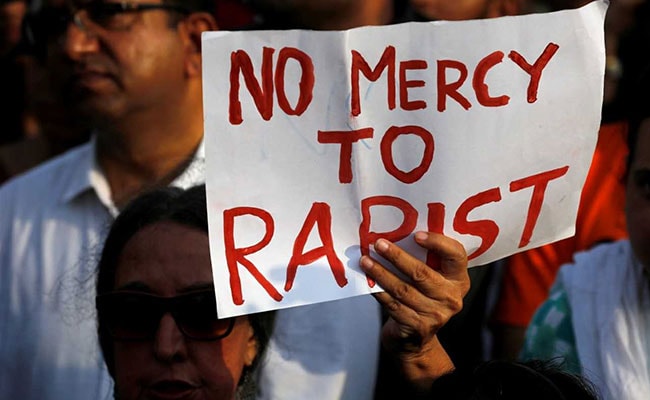 New Delhi:
The centre has launched its first national register of sex offenders in a bid to stem crimes against women as the country reels from a series of high-profile rape cases.
The database will be accessible only to law enforcement agencies and not to the public, with 440,000 names registered, including those convicted of rape, gang rape, child sex crimes and sexual harassment, according to a home ministry statement.
It will also provide their photos, addresses and fingerprints, without compromising "any individual's privacy".
"The National Database on Sexual Offenders (NDSO) ... will assist in effectively tracking and investigating cases of sexual offences," the ministry said in the statement late Thursday.
The register comes as a spate of sexual assault cases have rocked the country.
Earlier this week, police arrested the principal and four staff members of a boarding school in Dehradun over the rape of a teenage student.
Police said they detained four male students for the rape, which left the girl pregnant. The school staff are accused of destroying evidence and covering up the crime.
In Kerala, a bishop accused of repeatedly raping a nun over a period of two years was finally arrest after protests and calls for justice.
In August, police in Uttar Pradesh rescued 20 girls and three boys from a home where they were sold for sex.
That raid came just weeks after police rescued nearly 30 girls who were sexually assaulted and tortured at a shelter in Bihar.
Privacy concerns
The urgency to establish a sex offenders register gained momentum following nationwide outcry over the rape and murder of a Muslim girl in a Hindu-dominated area of Jammu and Kashmir earlier this year. The accused are currently on trial.
The case prompted the government to approve the death penalty for the rape of girls under 12, and also increase the prison term for the rape of older girls and women.
Despite various measures, rapes in India have shown no sign of dying down. More than 100 cases were reported daily in India in 2016, the latest government data shows.
But the new sex offenders register has some people worried the government could overreach and misuse data.
Jayshree Bajoria of Human Rights Watch said that even a rumour could prove dangerous in a country where incidents of mob justice have spiked recently.
"For any real change, the government must do the hard work of actually implementing the laws and policies" that were put in place after the gang rape of a young woman in Delhi in 2012 on a moving bus, she said.
Bajoria urged authorities to focus on supporting and protecting victims of sexual assault to ensure they are able to report crimes and receive justice without facing stigma and harassment.
Many countries, such as the United States, Britain and South Africa keep a record of people who have been convicted of sexual offences such as pedophilia and rape.
The United States, for example, has an online database which is open to the public. It provides information including the offender's photograph and address, as well as details of the crime.
In other countries, such as Britain, the policy entails offenders registering with their local police station. Key people within the community such as doctors, youth leaders, landlords are informed and police monitor the offender.
(by Annie Banerji, Thomson Reuters Foundation)
© Thomson Reuters 2018