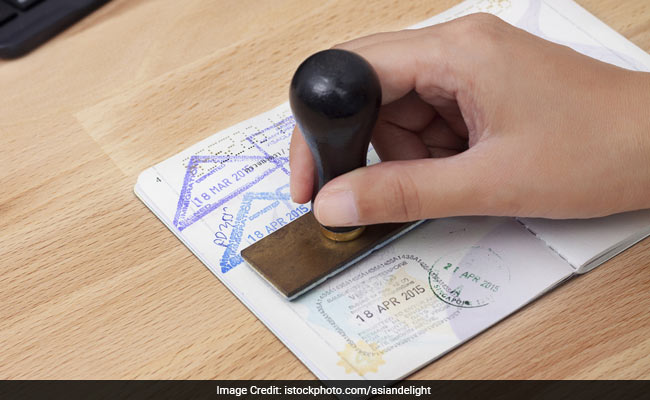 Highlights
Trump aide says Indian majors flooded lottery system
Unfairly put in more bids to get more H-1B visas, he said
India got 8.8% of total H-1B visas in 2015, says IT body
New Delhi:
Indian IT has firmly dismissed the accusations that blue-chippers like Infosys and TCS have been unfairly grabbing the bulk of H-1B visas, as alleged by a top aide of US President Donald Trump.
"In FY 2015, only six of the top 20 H-1B recipients were Indian companies" clarified a statement from NASSCOM, the main IT industry body, adding that in the same year, "India only got 8.8 per cent of the total approved H-1B visas."
At a White House briefing last week, an official in the Trump administration said a handful of giant outsourcing firms flood the lottery system with applications which gives them an unfair advantage of success in the lottery draw.
"You may know their names well, but like the top recipients of the H-1B visa are companies like Tata, Infosys, Cognizant — they will apply for a very large number of visas, more than they get, by putting extra tickets in the lottery raffle, if you will, and then they'll get the lion's share of visas," the senior official said. He said Tata Consultancy Services, Infosys and Cognizant were the top three recipients of H-1B visas.
India has been bracing for the impact of Mr Trump's plans to change regulations for H-1B visas, which allow employers to temporarily bring specialized foreign workers to the US. The IT sector is a $150 billion industry, and Finance Minister Arun Jaitley, while in the US last week, raised the issue of an executive order on the high-skilled visas with top members of the Trump administration. Those in favour of revising the existing rules say the current system deprives Americans of jobs which are filled by foreigners who are paid much less.
As a campaign promise, Mr Trump had promised to end the lottery system, which gives each applicant an equal chance at 65,000 positions each year.
Last week, Mr Trump ordered a review of the visa programme for bringing high-skilled foreign workers into the country, a move that affects India's software services exporters who use H-1B visas to fly engineers and developers to service clients in the US.
NASSCOM said today, "All Indian IT companies cumulatively account for less than 20 per cent of the total approved H-1B visas; although Indian nationals get 71 per cent of the H-1B visas. This is a testimony to the high skill levels of Indian-origin professionals."