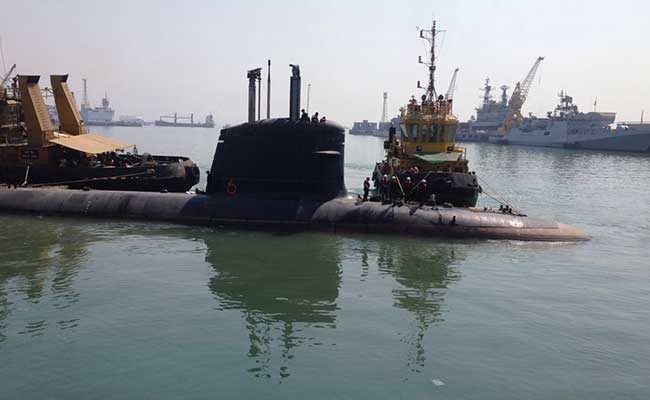 New Delhi:
India and France are expected to hold extensive deliberations to further deepen the already close bilateral defence cooperation including co-development of major military platforms during French President Emmanuel Macron's visit.
Sources said Defence Minister Nirmala Sitharaman and her French counterpart Florence Parly are also likely to have detailed discussions on specific projects including on the Scorpene submarine programme for the Indian Navy.
Defence cooperation is also likely to figure prominently during talks between Prime Minister Narendra Modi and President Macron tomorrow.
The sources said a key point of discussion is likely to be the Scorpene submarine programme as the French side has been exploring additional orders for French defence major Naval Group (formerly DCNC).
India's Mazagon Dock Shipbuilders Ltd. is currently building six Scorpene class submarines under Project 75 in partnership with French Naval Group.
India has also started the process to acquire another six submarines under project P-75 (I).
Four foreign ship-builders have emerged as the main contenders for the project to build six advanced stealth submarines at a cost of around Rs 60,000 crore under the strategic partnership model.
The sources said Ms Parly has also communicated to the Indian defence minister that the Naval Group has responded favourably to the Request For Information (RFI) (under Strategic Partnership Model) for the new P-75(I) programme.
Naval Group, Russia's Rosoboronexport Rubin Design Bureau, Germany's ThyssenKrupp Marine Systems and Sweden's Saab group have responded to the government's request for proposal (RFI) for the project.
The project P-75 (I) will be a follow-on for Project 75. A total of six submarines are to be built under the Project-75 (I) programme.
The project is seen as critical to counter the rapid expansion of China's submarine fleet. The Navy has been pressing the government for clearing the project.
Under the SP model, select private firms will be engaged to build military platforms like submarines and fighter jets in India in partnership with foreign entities.
Ms Parly is also likely to push for a follow up order of additional Rafale fighter jets after delivery of 36 jets under a Rs 58,000 crore deal finalised in 2016.
The two ministers are also likely to deliberate on a range of other possible co-development initiatives, the sources said.