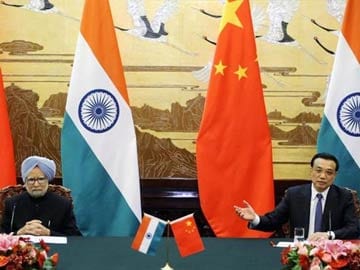 New Delhi:
India and China are trying to find a solution to the issue of China's policy of issuing stapled visas to people from Arunachal Pradesh, a senior official said in New Delhi on Thursday.
Taking part in an interaction on "Prime Minister's visit to China" at Observer Research Foundation, Joint Secretary (East Asia) in the ministry of external affairs, Gautam Bambawale, who had accompanied Prime Minister Manmohan Singh's team to Beijing, said the issue was taken up by the prime minister with his Chinese counterpart Li Keqiang during their talks, a release said on Thursday.
He said the prime ministers have tasked their officials to work out a solution.
"We are already on it. Let us see," he added.
Mr Bambawale said there is a need to find a practical solution to the problem soon as many sportspersons from Arunachal Pradesh were not able to participate in sports events in China which increasingly organises such events.
He said to find a solution both countries need to sort out the basic issue - that is, China claims Arunachal Pradesh to be a part of it and India considers the northeast state as an integral part of the country.
Mr Bambawale said Dr Singh during his tenure of nearly 10 years had worked hard with the Chinese leadership to keep the relationship "stable and predictable".
"Things are stable, things are in equilibrium and things are predictable," he said, the release added.
Mr Bambawale said the new Indian government after the 2014 elections would be able to take the relationship forward.
He said the new Border Defence Cooperation Agreement signed between India and China is a very good signal as the agreement was done at the initiative of the People's Liberation Army which is trying to reach out to India.
He denied the reports that the agreement would put restrictions on the number of troops at the border or even building of infrastructure.
"No such restrictions are mentioned in the agreement," he noted.
Regarding the visit of Japanese Emperor and Express to India (November 30 - December 5), Mr Bambawale denied that it has anything to do with "balancing". "We are not in the game of catching up," he remarked, the release said.