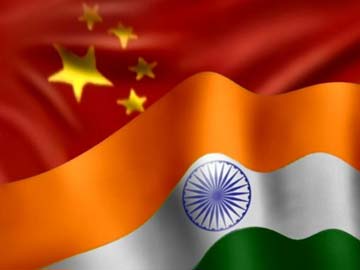 Beijing:
Top diplomats from India and China will hold the sixth Strategic Dialogue in Beijing tomorrow to take stock of the status of bilateral relations and explore new initiatives to improve ties.
Foreign Secretary Sujatha Singh, who arrived in Beijing yesterday, will co-chair the talks with her Chinese counterpart Vice Foreign Minister Liu Zhenmin.
Officials said the two sides will review the entire range of bilateral relations, including plans for leadership-level visits in the second half of this Year of India-China Friendly Exchanges.
Chinese Foreign Ministry spokesman Hong Lei has said the two sides will have in-depth exchanges on bilateral relations, high level exchanges, practical cooperation, international and regional issues of mutual concern.
After the talks, Ms Singh will call on Chinese Foreign Minister Wang Yi.
A host of issues, including mutual concerns over stability in the war-ravaged Afghanistan after the draw-dawn of the US-led NATO troops by the end of this year besides India's growing disquiet over USD 35 billion trade deficit, would figure during the talks.
Like India, China too is concerned over the return of Taliban and al Qaeda in Afghanistan which could have a destabilising effect on its Muslim Uygur Xinjiang province which is experiencing a spat of terrorist attacks.
India was expected to flag its concerns once again on trade deficit and see major opening for IT and Pharmaceutical products in Chinese markets besides investments from China.
Ms Singh along with her Chinese interlocutors was also expected to finalise plans to hold the year-long Glimpses of India festival all over China.
The Indian Embassy here has drawn out an ambitious plan to hold events showcasing India's cultural prowess besides business and investment opportunities as part of year of friendly exchanges initiative being observed this year.
The dialogue is being held amid the general elections in India and Chinese official media highlighted the pre-poll surveys projecting a new government with the likelihood of the opposition BJP taking over power under the leadership of
Narendra Modi
.
Chinese officials say BJP's Prime Ministerial candidate Mr Modi is a known face in Beijing as he had visited China twice scouting for investments for Gujarat, which has bagged big Chinese investments.
Officials say the strategic dialogue between the two foreign ministries is a stock taking exercise of the status of bilateral ties, which showed upswing in the past few years and got a fillip after the new leadership headed by Xi Jinping took over power last year.
Chinese officials say that a number of initiatives from Beijing, including its planned investments in India in the proposed Chinese industrial parks to offset the trade deficit, besides cooperation to modernise Indian railways and energy sectors were expected to be taken after the new government is formed in New Delhi after the general elections.
President Xi has already conveyed his desire to visit India soon after the new government is formed.
Premier Li Keqiang's first foreign visit was to India after he took over the post last year.
While the relations progressed a great deal under the 10-year UPA rule headed by Prime Minister Manmohan Singh with both sides signing a Border Defence Cooperation Agreement last year to deal with the tensions arising out of recurring violations at the disputed borders, officials say there is broad political consensus in India to improve the ties with China.
Ahead of this strategic dialogue, the two countries held the Strategic Economic Dialogue last month during which they discussed plans to step up Chinese technical cooperation to modernise Indian railways.
This is the second strategic dialogue for Ms Singh who headed the last year's talks held in New Delhi.