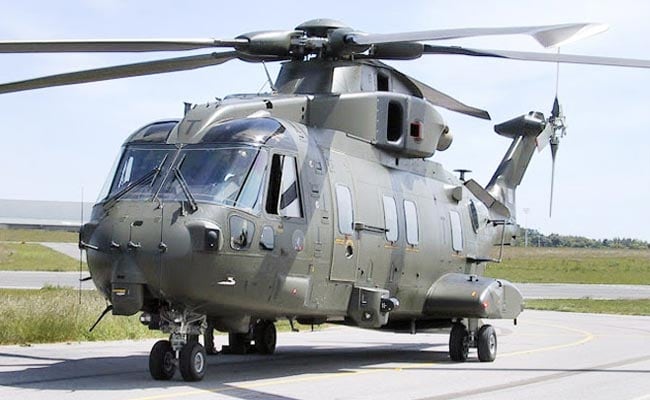 New Delhi:
The Enforcement Directorate (ED) is soon expected to file a fresh charge sheet in the over Rs. 3,600 crore AgustaWestland VVIP choppers deal case, officials said today.
They said the forthcoming prosecution compliant to be filed under the Prevention of Money Laundering Act (PMLA) will be the third supplementary one in this case and is expected to underline the role of Dubai-based businessman Rajiv Shamsher Bahadur Saxena.
The agency had in July last year arrested Saxena's wife Shivani Saxena under the anti-money laundering law in this case.
The agency had then alleged that "Rajiv Saxena is the beneficial owner of Ms Interstellar Technologies Ltd, Mauritius and the couple is partners/Directors in Ms UHY Saxena, Dubai and Ms Matrix Holdings Limited, Dubai."
"Both these companies received proceeds of crime in their respective Dubai bank accounts from Ms Interstellar Technologies Ltd Mauritius," the ED had alleged.
Agency had also said its investigation in this case and various documents collected so far, had revealed that Ms AgustaWestland International Ltd, UK paid an amount of Euro 58 million as kickbacks through Ms Gordian Services Sarl, Tunisia and Ms IDS Sarl, Tunisia.
"These companies further siphoned off the said money or the proceeds of crime in the name of consultancy contracts to Ms Interstellar Technologies Ltd, Mauritius and others which were further transferred to Ms UHY Saxena, Dubai, Ms Matrix Holdings Ltd, Dubai and others."
Both the Central Bureau of Investigation and the ED are probing the flow of alleged bribes in the AgustaWestland deal. In 2014, the ED had registered a case under the PMLA which named 21 people including former IAF chief S P Tyagi.
On January 1, 2014, India scrapped the contract with Finmeccanica's British subsidiary AgustaWestland for supplying 12 AW-101 VVIP choppers to the IAF over alleged breach of contractual obligations and charges of paying kickbacks to the tune of Rs. 423 crore by it for securing the deal.