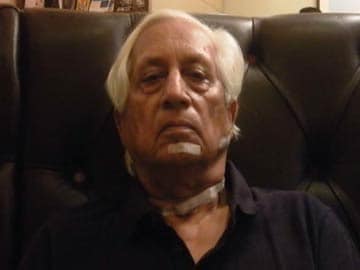 New Delhi:
Senior BJP leader Arun Jaitley today asked the government to respond to allegations that the British government secretly helped Indira Gandhi plan Operation Bluestar or the storming of the Golden Temple in 1984. (
Explain foreign hand in planning Operation Bluestar, says Arun Jaitley
)
Over 1,000 people were killed after troops entered Sikhism's holiest shrine in Amritsar, Punjab, to flush out militants holed up there. Five months later, in retaliation, Mrs Gandhi was assassinated by her Sikh bodyguards.
Lieutenant General KS Brar, who headed the military operation, told NDTV, "As far as I am concerned, Operation Bluestar was planned and executed by Indian Army commanders. There was no involvement of anyone from the British government."
But the UK government has said it will investigate its involvement after previously top-secret documents showed British elite forces played an advisory role.
Prime Minister David Cameron and Foreign Secretary William Hague were hitherto unaware of the letters, which were released under the 30-year secrecy rule, a government spokeswoman said. (
British PM orders probe into Labour MP's claim that UK helped Indira Gandhi plan Operation Bluestar
)
Recently de-classified documents released in the UK appear to reveal that Margaret Thatcher deputed a member of UK's Special Air Services to India to help in planning the controversial operation.
"If the British Government was being consulted in February 1984, it only lends credence to the fact that government of India neither believed in nipping the problem at the initial stage nor in exploring alternative methods of evacuating the extremists from the Golden Temple. It wanted to invade the sacred precincts of the Golden Temple, even if it meant hurting national interests and, certainly, the interests of the Sikhs,'' Mr Jaitley wrote in a Facebook post today.