Hajipur, Punjab:
A lush green field and then suddenly, an 80-foot-deep pit. The landscape of Hajipur in Punjab's Hoshiarpur district, some 180 kilometers from Chandigarh, is nothing like the average village of the state.
Relentless harvesting of sand, gravel and stones, defying regulation, has reduced massive swathes in Hoshiarpur to giant dust bowls. With political patronage, the mining mafia has become practically unstoppable, the locals say.
Asked about illegal mining, Deputy Chief Minister Sukhbir Badal promises action. "They should tell us specific areas where it is taking place. We will take action," he said.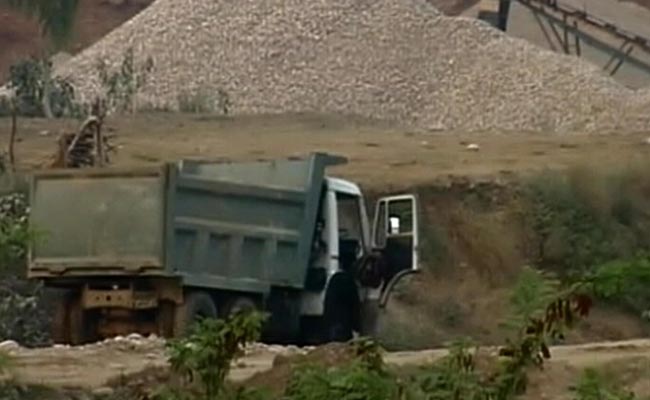 But even specific information sometimes fails to generate action. "We have called the police but it has been more than two hours and there is no sign of them," says Dharmender, a villager whose farmland is being excavated by giant earthmovers and trucks.
Besides severe damage to the region's ecology, the rampant mining and crushing of stones spells a host of problems for the villagers.
"My 11-month-old son already has a condition in his eyes. Doctors have advised us to keep him away from dust and pollution, but how can we leave our home?" says Rajwinder Kaur, whose house is a stone's throw from a stone-crushing shed.
Even in the glare of news cameras, workers who man the crushers and drive trucks clash with angry villagers and activists. They refuse to speak to reporters.
Deepak Thakur, an activist of the Khanan Roko-Zameen Bachao Sangharsh Samiti, a group which campaigns against illegal the mining, says often, the villagers themselves call in the mining contractors.
"They promise to level the farm, which makes it easier to irrigate them. But once caught their bargains, villagers often end up selling their land to them," he says.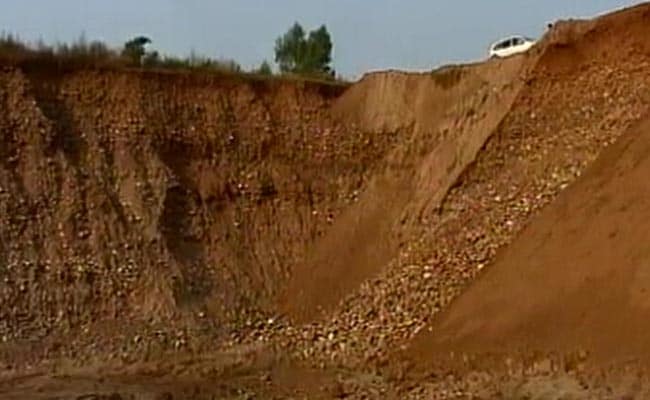 Few would dare to raise their voice, says Dharmender, an activist who was attacked by the henchmen of a crusher-owner.
But Jaswinder Singh, owner of a stone-crusher, denies this. The farmers, he says, "take big money from us and then enter into agreements with different crusher owners".
The government says it is doing the best it can to stop the mining.
TS Sekhon, the general manager of the mining department at Hoshiarpur, told NDTV, "I have booked more violators and got cases lodged against them in the past three months than during last one year. There is no political pressure (to prevent action)."
Get Breaking news, live coverage, and Latest News from India and around the world on NDTV.com. Catch all the Live TV action on NDTV 24x7 and NDTV India. Like us on Facebook or follow us on Twitter and Instagram for latest news and live news updates.