Highlights
11 arrested for assault on nomad family including a 9-year-old girl
Video shows attackers breaking and burning sheds, chanting slogans
Family was attacked when they were moving with livestock
Jammu:
In videos of an attack by 'Gau Rakshaks' or cow vigilantes on a family in Jammu and Kashmir's Reasi district, women are heard screaming and begging for mercy inside a shed as a large group of men kick the tin structure and chant slogans. The police, who appeared in the video to be an ineffective presence, have said that families that move with cattle have been advised "to travel with proper permission and only during the day".
Five of the nomadic family, including a nine-year-old girl and an elderly man, were injured in the deadly attack
on Friday night when they were moving with their livestock. They were intercepted by a large group and beaten up with iron rods.
In the video, a group of policemen are seen but, outnumbered by the attackers, they are unable to help the family.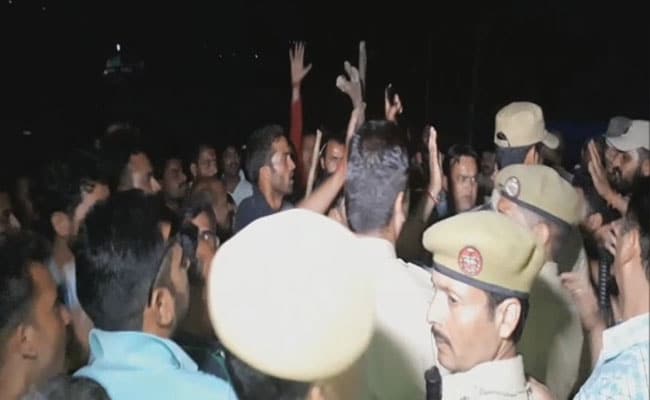 The video shows the elderly man fall to the ground, bleeding, after being attacked with rods. The women are seen rushing to help the man and screaming helplessly. One cradles his head, wailing. The mob also set fire to the shed.

Eleven people were arrested yesterday for the assault. But four members of the family that was thrashed have also been charged with transporting cattle without permission.


"Strict action will be taken. These people (the victims) were moving with their livestock without permission. They were intercepted by Gau Rakshaks and beaten up," said senior Jammu and Kashmir police officer SDS Jamwal.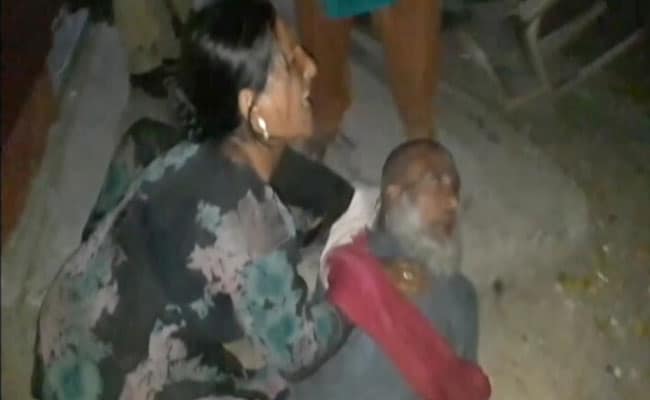 Mr Jamwal told NDTV "We advise these nomads to travel with their livestock in the day and avoid travel at night. They should travel with proper permission."

The attackers, who are between 18 and 50, have no criminal background.

Another police officer was quoted by the Press Trust of India that an advisory has been issued to all authorities to ensure safety and facilitate the movement of nomads along with their cattle from plains to higher reaches, which is routine at this time of the year.