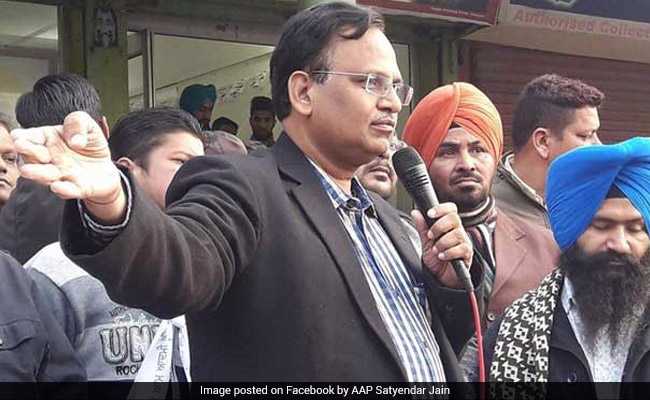 New Delhi:
Delhi minister Satyendar Jain has never met Delhi Dental Council Registrar Rishiraj and the CBI's claims are "lies", AAP government sources have said after the CBI claimed that it recovered property and bank documents linked the Delhi minister during searches at the residence of Mr Rishiraj, who was arrested in a separate case on Saturday.
They claimed that these documents including property papers and cheque books were taken away by the CBI investigators during a raid at Mr Jain's official residence on August 25 last year.
The CBI should explain how the documents it seized and showed in its seizure memo of August 25 raid at Mr Jain's residence last year landed up in Mr Rishiraj's home who was unknown to the minister, the AAP source claimed.

"The properties in question were already disclosed by Mr Jain in his election affidavit as well his tax returns and the related documents were taken by the CBI in last year's raid at his residence," the AAP source said, adding that that his transactions were clean as no cash was involved and all of it were through cheques with no involvement of any strange account.
"They have already questioned him several times and have already taken all the documents and their fresh claims are a farce," the source added.
The sources also said that so far the agency has not approached Mr Jain for questioning.