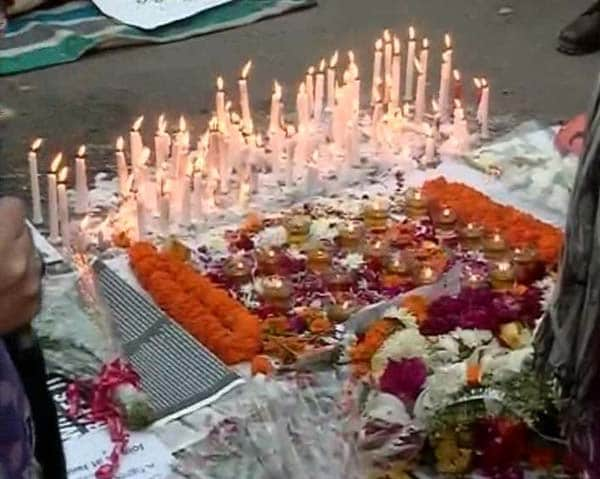 New Delhi:
In mourning over the death of a young medical student who was raped by six men on a bus in Delhi, many in India are scaling down or cancelling their plans for New Year's Eve.
This evening, protesters returned to Jantar Mantar, where on Saturday evening, hours after the girl died, thousands gathered with candles and pledged to fight for women's rights in her memory.
A makeshift memorial consisting of flowers, candles and placards with tributes and condolence messages has been created there.
The Indian armed forces have announced that their New Year celebrations stand cancelled.
Leading private members' club, the Delhi Gymkhana, where top officials and ministers are often seen, cancelled its party as did the Press Club in the capital.
The five-star Ashoka hotel in New Delhi also closed its popular nightclub, while other bar owners were quoted in the media as saying they were scaling back festivities.
"This New Year is not going to be the same for me and many of my friends," said Ashish Gupta, a 34-year-old chartered accountant who joined protests against the crime on Sunday.
"Our heart goes out to the family of the woman who fought for her life so bravely. The least we can do is show our respect and send out the message that we share their grief," he said.