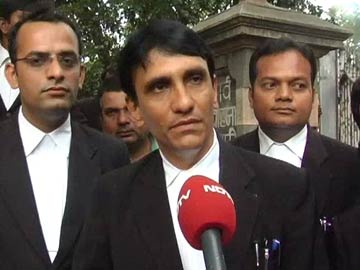 Nagpur:
A court in Maharashtra today let off 21 people - including six women - accused of murdering Akku Yadav, an alleged rapist, during a court hearing in 2004.
Akku Yadav, who faced 24 charges including murder, was lynched by a mob of mostly women in Nagpur. Attacked with knives, stones and chili powder by an angry group that included his alleged rape victims, Akku died of 70 stab wounds in a crowded courtroom
The women, who were from the Kasturba Nagar slums in the city, alleged that Akku had let loose a reign of terror in the area, harassing, assaulting and even attacking women despite several complaints to the police. He was accused of raping young girls and even pregnant women.
But though he was arrested repeatedly, he managed to walk out on bail every time, in an example of slow and decrepit justice in rape cases before fast track courts were introduced in the aftermath of the Delhi gang-rape in 2012.
After Akku's killing, the police detained five women but released them after protests. Several women came forward and dared the police to arrest every one of them. A group of lawyers campaigned for the women, saying they should be treated as victims, not the accused.
The police allegedly showed Akku's killing as an act of gang rivalry and registered a case of murder against some of his victims.
A sessions court today said the involvement of the 21 accused was not proved beyond reasonable doubt, agreeing that there was no clarity on whether the witnesses in the case were really present during the killing.
"Not a single drop of blood was found on the uniform of the police constable who was on duty accompanying Akku Yadav and who is an eye witness. The constable had to face a departmental inquiry for fleeing the spot. Then how can his eye witness account be believed?" the court asked.