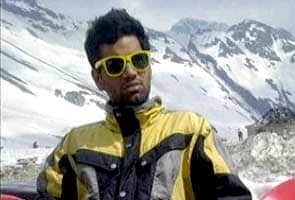 It took him just a second to make the decision. When his son was lying at the trauma centre in hospital last month, Madanmohan Juneja recalled how the doctors told him his 20-year old son Anmol's heart may have been beating, but he was brain dead. Anmol was injured in a road accident. '' I didn't want to watch him slowly die,'' said Mr Juneja, his voice punctuated by his stifled tears.
Mr Juneja decided that Anmol's death would not go waste and the family contacted the Organ Retrieval Banking Organisation (ORBO). "Usually, it's we who have to persuade the family of brain-dead patients, but Anmol's family was unique - they didn't need any convincing," says Dr Arti Vij of ORBO. They got to work fast and retrieved all of Anmol's organs to save 34 lives at the All India Institute of Medical Sciences (AIIMS) in Delhi.
"They couldnt use his heart as they couldn't find a suitable recipient," said Mr Juneja, ''but every other part of him helped somebody else."
As news of this amazing deed spread, ORBO witnessed a sudden spurt in donations. In fact, the spike was three-fold. Dr Vij says superstitions prevent people from making organ donations, but Anmol has made her job visibly easier. That's why it was decided to make him the face of the hospital's publicity campaign.
Anmol's family recounts instances of kindness from strangers at the time of his accident. "There is a Mr Prasanna who took him to hospital even though he had an international flight to catch,'' said Kanika, Anmol's cousin. "We want to thank him for being so kind.''
The family is now on a mission to spread the word about organ donation. Their religious community, Radhasoami Satsang is also telling all other disciples to do the same. "My son won't come back, but he is alive in 34 people," said Mr Juneja.