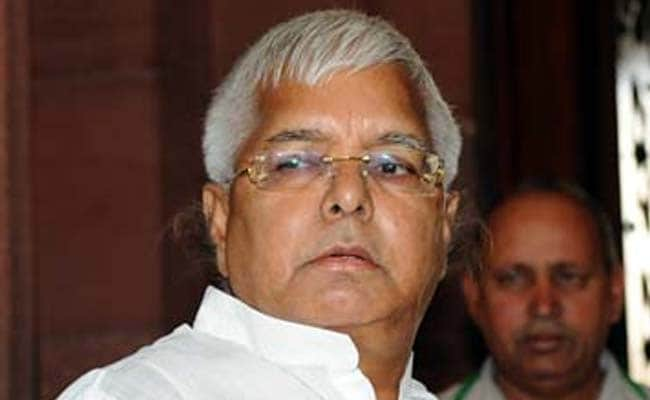 New Delhi:
While criticizing union minister Giriraj Singh for his racist comment on Congress president Sonia Gandhi, Bihar politician Lalu Prasad Yadav has delivered a sexist response.

"He should be made to wear bangles, vermilion, bindi, and his face should be blackened as he has crossed the limit of indecency," Mr Yadav, a former union minister, said on Wednesday.

With these words, which link dressing up like women to public humiliation, Mr Yadav too landed in trouble and was attacked on social media.


"Criticising Sexist and racists comments by putting in more sexist and racist comments (sic)," said one tweet.
Union minister Giriraj Singh was panned across the political spectrum and online for saying on Tuesday, "If Rajiv Gandhi had married a Nigerian lady and not a white-skinned woman, then would the Congress have accepted her leadership?"
Weeks ago, senior lawmaker Sharad Yadav, who heads Bihar's ruling Janata Dal United, had provoked anger with offensive remarks in Parliament about women's complexion. An outcry across the country forced him to apologise.