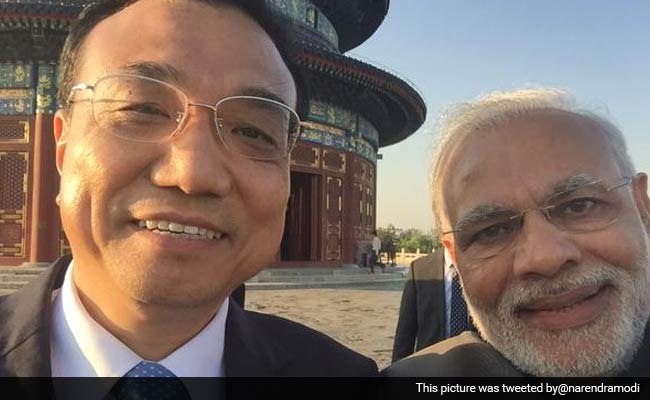 Beijing:
Prime Minister Narendra Modi today emphasised the need to urgently resolve the long-standing border dispute with China. "We must address issues that lead to doubts, mistrust in our relationship," he said at a university in Beijing on the second day of his three-day visit to China.
Speaking candidly about an issue that has been an irritant as the two countries endeavour to build economic ties, Mr Modi said the border dispute must be tackled using "the principle of mutual and equal security."
"The solution should more than settle the boundary question," Mr Modi said. He cautioned, "It should settle it in manner that transforms our relationship and not cause new disruptions." He also did not shy away from detailing the complexity of the challenge: "A shadow of uncertainty always hangs over the sensitive areas of the border region. It is because neither side knows where the Line of Actual Control is in these areas."
The PM met this morning with Chinese Premier Li Keqiang in Beijing, and both leaders said they have proposed measures to cool tension along the border.
The two countries have agreed to start annual visits between their militaries, expand exchanges between the border commanders and start using a military hotline that has been discussed in recent years to defuse flare-ups on the border, according to a joint statement.
Tensions rose last year over the disputed border just as Chinese President Xi Jinping arrived in India for a summit with the PM. China lays claim to Arunachal Pradesh as Southern Tibet. India says China occupies 38,000 square km of its territory on the Aksai Chin plateau in the western Himalayas.