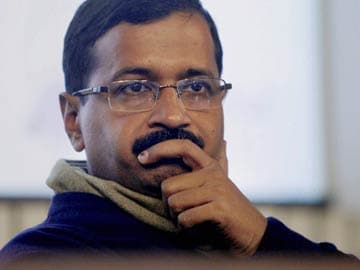 New Delhi:
Union Oil Minister Veerappa Moily has said there is "no question" of suspending plans for a hike in gas prices scheduled for April 1. That demand had been made in writing to the Prime Minister by Delhi Chief Minister Arvind Kejriwal who has also initiated a criminal investigation against Mr Moily and Mukesh Ambani, India's richest man, for allegedly colluding to inflate gas prices.
Mr Moily said the Chief Minister's case against him is unconstitutional.
Mr Kejriwal's allegations are centred on the D-6 block off the Eastern Coast which is operated by Reliance.
The Centre in December cleared a price hike starting April 1 which is expected to result in prices that are double the current level. Mr Kejriwal has asked the Prime Minister to suspend that price hike till the enquiry against Mr Ambani is completed. Reliance has described the case as "shocking" and has said it could respond with legal action.
Earlier this week, anti-corruption officials in Delhi who report to Mr Kejriwal's government registered an FIR or First Information Report against Mr Ambani, Mr Moily and other policy-makers. An FIR is the first step in the filing of formal charges.
The case is based on the declining output from the D-6 gas block off the Eastern Coast which his operated by Mr Ambani's Reliance Industries Limited. The company has blamed geological complexities, but the oil regulator believes the firm has failed to drill enough wells.
Mr Kejriwal says Reliance has created an artificial shortage to push up gas prices.