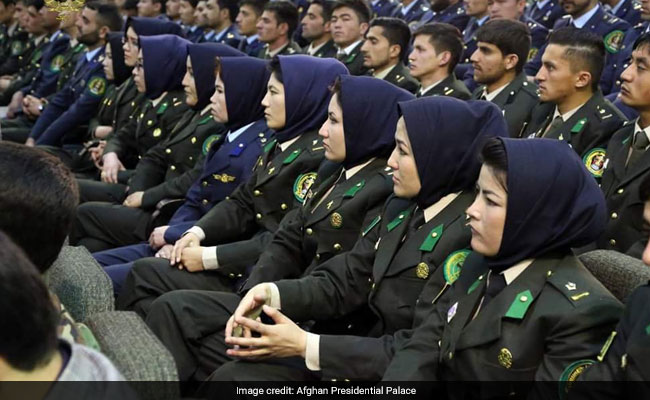 Chennai:
In a first, Indian Army will train a group of Afghan women military personnel at Officers Training Academy in Chennai. The women officers have been selected from different provinces and represent all the major ethnicities of the country.
The group of Afghan women officers include 17 from the Army, three from the Air Force, some from the Special Forces and others from the intelligence, strategic and public affairs, medical, education, law and finance departments in the Afghan Ministry of Defence.
"The aim of the training is to acquaint the officers with basic military orientation including physical training, tactics, communication skills and leadership," Indian Ambassador to Afghanistan, Manpreet Vohra told NDTV.
Since the fall of Taliban, India has provided Afghanistan over $ 2 billion aid for development, reconstruction and infrastructure. It has also provided 4 Mi-25 attack helicopters to the Afghan Air Force. During Afghan President Ashraf Ghani's India visit in October, New Delhi had agreed to provide more security related assistance to Afghanistan.
India has trained over 4,000 Afghan military and police personnel, but this is the first time Afghan women officers are on an instruction course in the country.
"Achieving higher representation of Afghan women in the military accords with the principles of the UN Security Council Resolution 1325, which calls for increased participation in security and peace-building," the Indian envoy said.
The Afghan Army is aiming at increasing the number of women to 10 per cent of the force. In August, the US military told Congress in a report that there are 4,500 women in the Afghan Defence and Security Forces, 1,200 of whom serve in the Army and 100 in the Air Force.