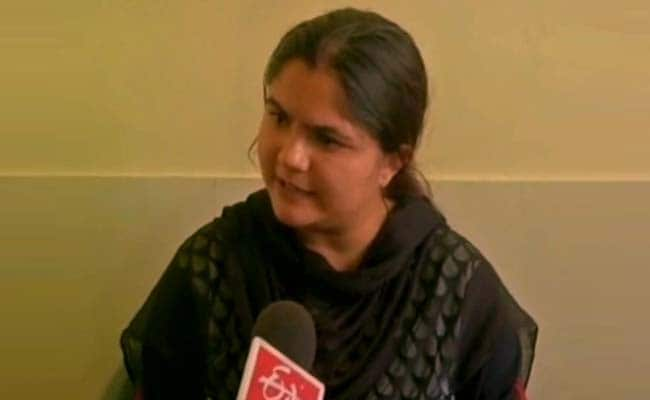 Mussourie:
A 25-year-old woman allegedly masqueraded as an IAS officer and enjoyed a free run of an elite officers' training academy in Uttarakhand for over six months before being discovered. The Centre has asked for a report from the academy, which is among India's top terror targets.
Here are 10 developments in the story:
On Tuesday, an FIR or police complaint was filed against Ruby Chowdhary, who had a fake identity card showing her as a Sub-Divisional Magistrate.

A team led by a woman police officer will investigate how Ms Chowdhary managed to stay at the Lal Bahadur Shastri National Administrative Academy in Mussoorie without being detected. "The case is being probed with all the seriousness it deserves," said state police chief BS Siddhu.

Sources say Ms Chowdhury may have failed to clear the civil services exams and grown "obsessed" with the idea of becoming an IAS officer. She did not, however, attend any classes.

She had been staying at the residence of Deb Singh, a security guard, who has now been suspended. She allegedly paid him a rent of Rs 1,500.

Her cover was blown when the security staff of President Pranab Mukherjee, who is to visit the academy later this month, scrutinized the list of IAS probationers staying there.

Ms Choudhary admitted that talk about her fake ID started two weeks ago. Last Friday, the room where she was staying was sealed and four days later, an FIR was filed.

The police complaint says she sometimes introduced herself as an IAS officer, and at other times as a library employee. The role of a top officer in the academy is under scrutiny.

Ms Chowdhary has alleged that the academy's deputy director, Saurabh Jain, knew she wasn't an IAS probationer and facilitated her gate pass to the academy.

She has accused Mr Jain, an IAS officer, of asking for a bribe of Rs 20 lakh to get her a librarian's job.

Speaking to the media, Ms Chowdhary said, "I am ready to accept my mistake. I paid a bribe. But, I am not the only culprit. I want an impartial enquiry into the case and everyone involved in this corruption case must be punished."