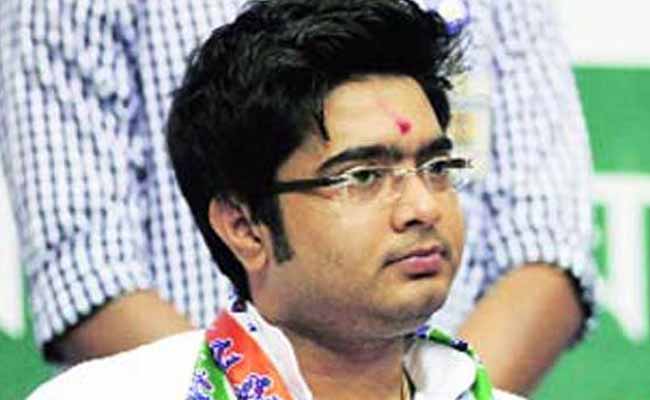 Kolkata:
For the first time ever, the BJP on Thursday attacked a Trinamool Congress leader who has so far remained untouched by either the Saradha or Rose Valley or the Narada scam. And not just anybody but West Bengal Chief Minister Mamata Banerjee's nephew, Abhishek Banerjee, who is also a Trinamool lawmaker.
BJP national general secretary Kailash Vijayvargiya, who flew into the Kolkata for a protest rally, launched the attack, and said: "People of Bengal understand everything. They see her ministers, her nephew's 100 crore rupee house even if she goes around in hawai chappals. How was that made? Does her family sell ghee?"
"What is the source of their income? Where is the money coming from? We know, we have proof how the nephew made his 100 crore rupee
bangla
(house). We have looked into properties owned by Didi's relatives. We will expose all soon," he added.
Mr Vijayvargiya, however, produced no evidence to back his claims. So why the outburst? Just hours before he spoke out, Mamata Banerjee, in Malda, attacked the BJP and him, obliquely, for links with a child trafficking case, manipulating central agencies and worse.
"You trigger riots and kill people. Why do you do that? Why do you murder people? The politics of murder will not last long in Bengal. You have taken control of everything, CBI, ED, and you think you will knock everyone out?" she said.
"If you arrest one Trinamool leader, people will put a lakh BJP people behind bars," she added.
The BJP is trying to rapidly expand its footprint in West Bengal, where it has so far had limited political presence. BJP chief Amit Shah has handed his Bengal BJP team the task of uprooting the ruling Trinamool Congress by 2019. Ms Banerjee says that not only would she remain Bengal's choice but prove to be a formidable opponent in Delhi as well for the next general election.