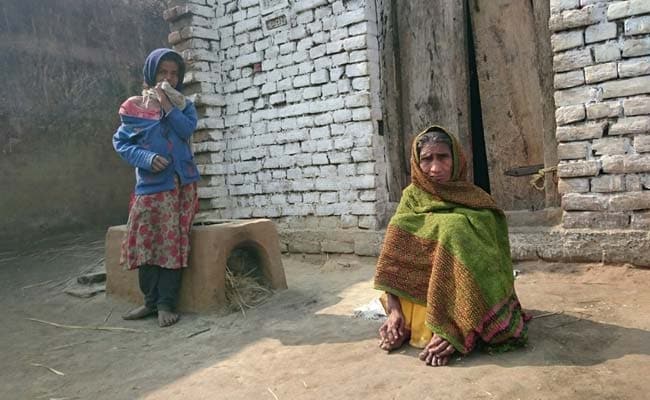 Shankar Bigha village, Bihar:
Earlier this week, a district court in Bihar's Jehanabad acquitted all 24 men accused of being involved in the infamous Shankar Bigha massacre 16 years ago in which 23 Dalit men, women and children were shot dead. The accused were allegedly members of the upper caste militia Ranvir Sena, which is responsible for many caste massacres in Bihar during the 90s and early 2000s.
In his order, the judge cited lack of evidence, including the fact that all of the 50 witnesses turned hostile in court. At Shankar Bigha though, it isn't difficult to perceive why.
"There were just two of us witnesses in court, and all the 24 accused were staring down at me. I had asked the police for some protection, they said they couldn't ensure any. In court, I told the judge I had not seen anyone clearly that night. Let them take me to Patna, let them give me some assurance of protection, and I will not hesitate to recognise the accused," said Bhairo Rajwar, who lost five people, including two daughters, in the massacre that took place on the night before the Republic Day in 1999.
Rajwar survived by hiding on the roof of his hut as armed men, who he says were from an upper caste village just 200 metres away, barged into his house and started firing indiscriminately.
Though an FIR was registered in this case in 1999 and chargesheet filed in 2001, Rajwar was called to court for his statement in 2013.
The police, meanwhile, say they did not fail. "I am sure you don't expect us to provide personal bodyguards to each witness. Did anyone die on their way to court or on their way back? Was someone hurt? I don't think we failed at all, but we are open to a review of our role," Superintendent of Police Chandrika Prasad told NDTV.
At the Dhobi Bigha village, home to 22 of the 24 accused, those acquitted say they have no ill will towards the villagers of Shankar Bigha. Bhagwan Sharma says he was 49 when his name surfaced in the killings and claims he surrendered to the police on his own. Sharma and 22 others from the village were granted bail in 2001. "The poor villagers at Shankar Bigha were misled by cops who investigated the case, who wanted us upper castes framed. We had nothing to do with the Ranvir Sena. I don't think the witnesses were scared. I think they realised we were being framed, that's why they retracted. Those villagers have nothing to worry about from our side," he said.
The past two years, though, have thrown up a disturbing trend of acquittals in Bihar's caste massacres, particularly those where Dalits were killed. In all such cases, the Bihar government's response has been to go in for appeals in higher courts. And the poor Dalits have bore the brunt of this apathy.