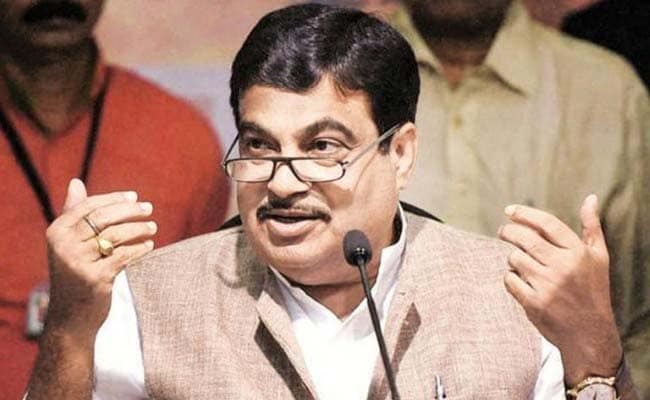 Highlights
Mr Gadkari told Amit Shah that they had lost Goa, should concede defeat
Mr Shah asked him to rush to Goa, devise a strategy to turn things around
He refutes charges of horse-trading to form BJP-led government in Goa
New Delhi:
As soon as the assembly elections results in Goa were announced in March -- in which the Congress emerged as the single largest party with 17 of the 40 seats in its kitty, but failed to immediately decide on who should be the chief minister -- the BJP, with four seats less than the rival got busy gathering support of smaller parties. Union Minister Nitin Gadkari, the BJP leader in charge of Goa, met leaders of regional parties and independent legislators to convince them to help form and be part of a BJP-led government in the state.
Mr Gadkari today revealed how the BJP turned its defeat into victory in Goa and managed the required numbers for forming the government and agreeing to make the then Defence Minister Manohar Parrikar the chief minister. He added that while "the Congress was sleeping, his party worked all night to form the government".
However, he refuted charges of horse-trading during the hectic overnight parleys. "I am not a person who does political deals. I am a '
mard
' and do everything openly. I did not carry any money to anyone in Goa. I don't do such things. I fight and get things done," the senior BJP leader and Road Transport, Highways and Shipping Minister said at the India Today Editors Roundtable in Delhi.
The party had got 13 seats and Mr Gadkari informed BJP national president Amit Shah that the party had lost Goa and should concede defeat. However, Mr Shah asked him to devise a strategy to turn things around.
Soon after their meeting, Mr Gadkari packed his bags and started for Goa, he said.
Once in Goa, he met Sudin Dhavalikar of Maharashtrawadi Gomantak Party (MGP) at the Taj hotel in Panaji who agreed to form an alliance with the BJP on the condition that he be given a ministerial berth. With the MGP's support, BJP's strength went to 16 and then he was approached by Vijay Sardesai of the Goa Forward Party (GFP).
"He had been a Congress man for his entire life. But he was being tortured by the Congress for past five years. We had got Dinesh Singh, a wrestler from Uttar Pradesh, and is a friend of Sardesai. He convinced Sardesai," Mr Gadkari said.
Mr Sardesai, along with a ministerial berth, wanted Manohar Parrikar to be made the chief minister.
Around 2.45 am he rang up Mr Shah about the demand. "I had asked Parrikar, he said he would do whatever party asked (him) to do. But, my reading of his mind was that he was more than happy to return to Goa. I told the same to Amit Shah," he said.
What followed next needs no guessing.
(With inputs from PTI)