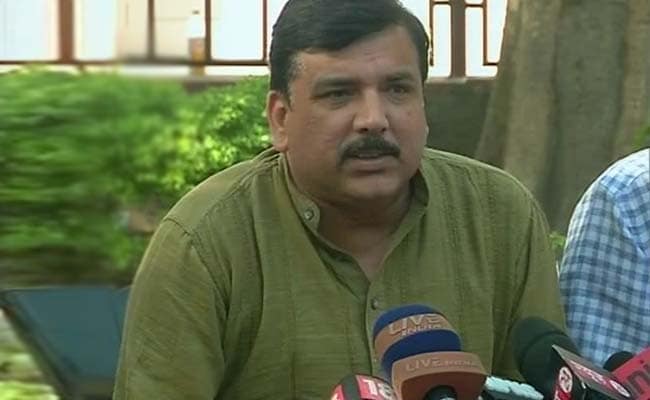 Lucknow:
Senior AAP leader Sanjay Singh on Saturday said he would contest the defamation case filed by former Punjab minister Bikram Singh Majithia against him even as Delhi Chief Minister and party chief Arvind Kejriwal has apologised for alleging that the Akali Dal leader was involved in the drug trade.
Refusing to comment on the apology tendered by Mr Kejriwal, Sanjay Singh said: "I stand by whatever I have said in the past and irrespective of whatever is being said here and there. I will not retract from my stated stand."
Mr Singh, who was party's in-charge of Punjab before the elections, refused to be drawn into the controversy that has caused a virtual rebellion in the state unit after Bhagwant Mann, AAP's Punjab chief, and another leader resigned from their posts.
"I will not comment on this. I have stated my position as an individual, who along with Arvind (Kejriwal) and Aashish Khaitan are party to the defamation case filed against us," Sanjay Singh told news agency IANS.
Mr Singh is also considered to be a close confidante of Arvind Kejriwal. He parried a question whether his dissenting note reflected any unease in the party.
The 45-year-old also accused Prime Minister Narendra Modi and the Bharatiya Janata Party (BJP) of "subverting democracy" and "undermining parliamentary procedures".
Speaking of his recent entry to the Upper House of parliament and his experience so far, he said there is neither proper debate in the Rajya Sabha nor a spirit in the treasury benches to "hear out and accommodate the views of the opposition members".