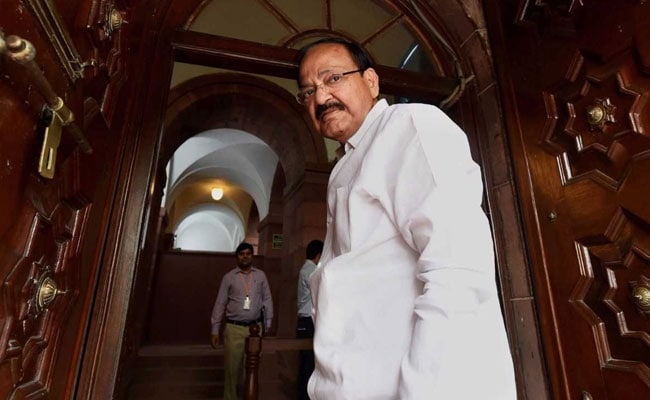 Hyderabad:
Vice President-elect M Venkaiah Naidu today said he should not talk about politics in his new responsibility, but that does not mean he should not raise issues concerning the people.
Mr Naidu also said that he was studying how his predecessors and towering figures like S Radhakrishnan and Zakir Hussain functioned in the office of the vice president.
NDA nominee Mr Naidu was last week elected as India's next vice-president.
"I should not talk about politics in this responsibility (vice president). Not supposed to speak (politics) and I am not going to speak also. It does not mean one should not speak about issues concerning people's lives and what is good for people," Mr Naidu said during an interaction with journalists.
He said he would also consult officials on how to go about in the new responsibility.
As chairperson of Rajya Sabha, Mr Naidu said he would strive to see that the House takes up constructive debates. He said he would try to see that all members, including those from opposition, also get a chance to speak. He would also facilitate an environment for passing government bills.
"I am studying how Radhakrishnan functioned, what Hidayatullah did and what Zakir Hussain did," he said. Observing that poverty, illiteracy, economic disparities, discrimination towards certain sections and negligence of environment continued, he said development should be the country's agenda.
Mr Naidu recalled his over four-decade-long association with Hyderabad and said he used to sit in the undivided Andhra Pradesh Legislative Assembly library for hours when he was a member in the early 1980s.
Noting that he had a close association with scribes in Hyderabad, he said journalists had a major role in his success in public life.