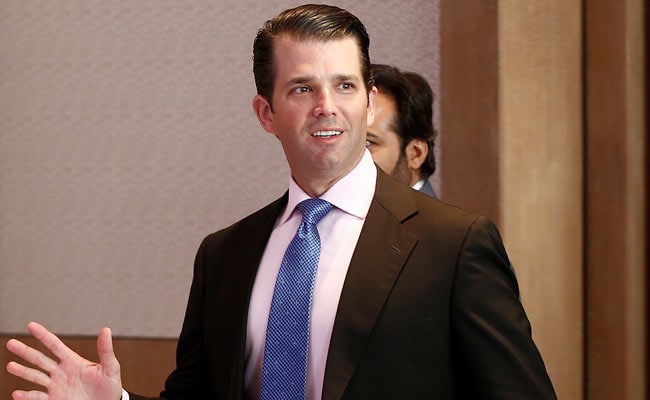 New Delhi:
Donald Trump Jr, son of US President Donald Trump, on Friday said he loves the Indian media as it is "mild and nice" compared to the "aggressive and brutal" American media.
Speaking at the Global Business Summit here, Trump Jr said: "I am the first person in the history of India to say I love the Indian media. They are so mild and nice."
He related to an incident when he said that Indians have smiling faces despite the hardships.
"It wasn't me coming here for first time. It was me coming here (India) after 10 years. So everybody understood what I meant. But the 'Washington Post' the next day said -- 'Donald Trump Jr likes poor people because they smile'," he said.
Refusing to speak on politics, he said: "I have come here as a businessman (not politician)."
He also steered clear of any reference to China, saying his focus was India.
Although Trump Jr was earlier scheduled to speak on "Reshaping Indo-Pacific Ties: New Era of Cooperation", it was changed to a fireside chat at the last moment.
Speaking about the changing business scenario in India as compared to around a decade ago, Trump Jr said he sees a lot of energy and has been able to strike up good deals over the years and was now willing to invest 10 times more.
Taking a dig at some local businessmen's working style, Trump Jr said when he first came to India (for real estate business), he ran into a businessman who claimed to have a "great piece of land" at a prime location but was unwilling to strike a deal.
"So I said, okay let's talk business. He was like 'well it is not exactly my land, it's my cousins' land'... well, it's not my cousin's land it is my friend's uncle's daughter's land'," he said to a laughing audience.