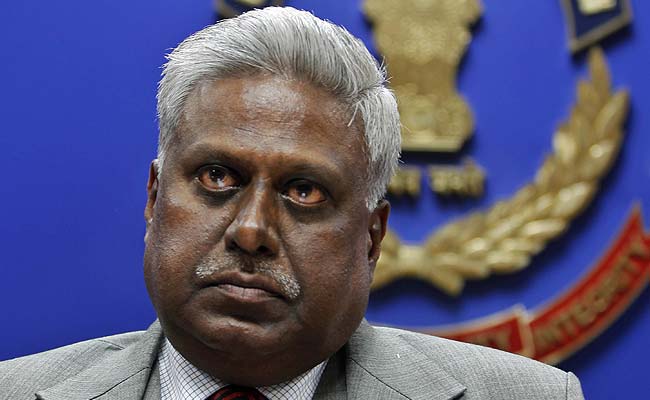 New Delhi:
"I have done no good work," was how a visibly peeved CBI Director Ranjit Sinha today reacted with sarcasm on his two years at the agency's helm, a tenure that comes to an end on Tuesday.
"I am not going to say anything. I have done no good work. Write what you want to write. Enough dirt has been thrown upon me," he shot back at reporters who had asked him to sum up his tenure in CBI.
Mr Sinha faced severe criticism of Supreme Court over probe in Coal and 2G scams.
When asked whether he was also planning to write a book on his experience on the lines of former CAG Vinod Rai and ex-Coal Secretary PC Parakh, Mr Sinha said, "I will do whatever I have to do. I will not follow them."
Mr Sinha's tenure at the top of CBI has seen highs like busting of some big bribery cases involving a Railway Board member, Chairman and Managing Director of a public sector Bank, Chief Executive Officer of Censor Board among others.
The lows involved criticism he faced from Supreme Court which asked him to step down from 2G probe, criticism from Special Court for shoddy probe in coal scam cases, sharing of status report in coal with the then Law Minister Ashwani Kumar after which agency received sobriquet of "caged parrot" from the Supreme Court.