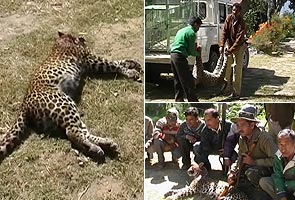 Almora:
In Uttarakhand efforts are on to catch or kill man-eating leopards. This is in the districts of Almora and Nainital where a dozen people have been killed over the last 2 months.
These leopards have been declared man eaters by the forest department and hunters have been appointed to kill them.
Over the years with increased human habitation and reduced forest cover the conflict between man and animal has been on the rise.
Over the last 10 years 210 people have been killed by leopards and 350 have been injured in attacks.