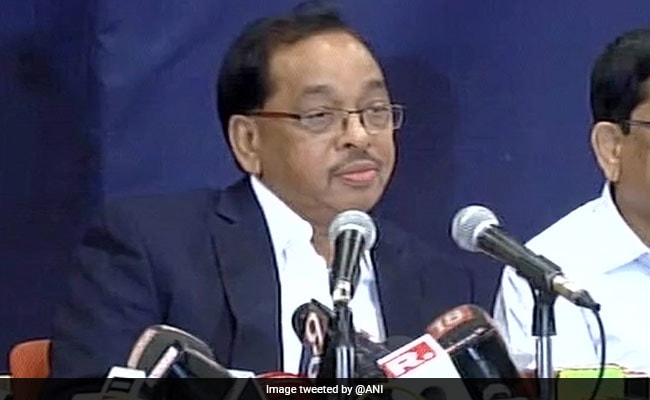 Mumbai:
The Shiv Sena today asked how Narayan Rane could be the ally BJP's candidate for Rajya Sabha from Maharashtra when he is not a member of the BJP.
Mr Rane quit the Shiv Sena in 2005 on a bitter note and joined the Congress. He ended his association with the Congress in September 2017 to form Maharashtra Swabhiman Paksh, and declared support to the BJP-led NDA.
"From which party Narayan Rane has filed his nomination? If the BJP has made him a member, when did he accept BJP's membership?" senior Sena leader Anil Parab said, speaking to reporters in Mumbai.
If Mr Rane has become a BJP member, did he resign from his own newly founded outfit first, the Sena leader asked.
"How can the president of one party be a member of another party? According to the rules, if a party wants to give a ticket to the chief of another party, he has to be made a primary member of the party giving the ticket. Otherwise, the candidate cannot fill the 'B' form (handed out by the party giving the ticket)," Mr Parab said.
The BJP has fielded its former Kerala unit chief V Muralidharan, Narayan Rane, Union Minister Prakash Javadekar and Maharashtra Women's Commission chairperson Vijaya Rahatkar for Rajya Sabha election from the state on March 23.
Congress has fielded veteran journalist Kumar Ketkar, NCP has fielded Vandana Chavan, while Anil Desai is the Sena's candidate.
As per the numbers in the Assembly, the BJP can win three Rajya Sabha seats and the Sena, Congress and NCP one each.