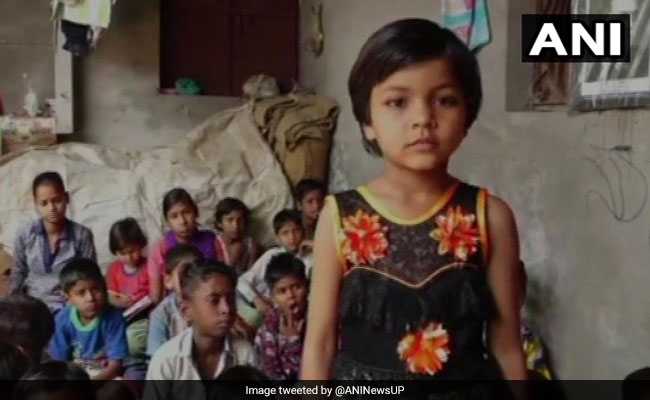 Meerut (Uttar Pradesh):
Educating Dalit kids about the history, achievement and struggles of Dalit icons like Dr BR Ambedkar and Sant Valmiki, Bhim Pathshalas, an initiative by the Bhim Army, are quickly gaining prominence in Uttar Pradesh.
Initially started as a two-hour, post-school coaching class for Dalit children in Saharanpur, they have now spread throughout the state, including places like Meerut, Agra and Muzaffarnagar bolstering the Dalit movement in the state.
Owing to lack of facilities in government schools in rural areas, Bhim Pathshalas were started by the founder of Bhim Army, Chandrashekhar Azad alias Ravan, to ensure that Dalit children, whose parents are generally unable to bear the expenses of a private school, do not miss out on education in their formative years.
However, Bhim Pathshalas offer more than just regular academics, like science and math, they also explore the history of Dalits in the nation along with the lives and struggles of prominent Dalit icons.
"Since around two years, I have been running a branch of the Bhim Pathshala. It was about the same time when Chandrashekhar Azad, Kamal Walia, Vinay Ratan and Manjit Singh Nautiyal were travelling from village to village and were promoting the thoughts of Baba Saheb," said Sarita Ambedkar, national spokesperson of the Bhim Army Women's Wing, adding that they were made aware about the atrocities faced by Dalits in the society and were also inspired to take a stand.
"Because Dalits cannot afford to send their children to private schools for quality education, we took the initiative to educate them properly so that a change can be brought in the society through education," Ms Ambedkar added.
Kamal Walia, the Saharanpur district president of Bhim Army said, "You are aware of the state of the government schools in the state. We provide this service for free for the children, our member come together, with money and resources and the educated ones conduct the classes, mostly at a member's residence."
"There are over a thousand such schools all over the state in many districts. Apart from regular academics, we also make the children aware about Bhim Army, about the struggles, lives and thoughts of all great leaders who took a stand for the poor and the oppressed," Mr Walia added.