Highlights
Centre sets up panel of ministers, committee of top secretaries
They will consider if a new law is needed to curb mob killings
Centre has been attacked by opposition, told by top court to act
New Delhi:
Schooled by the Supreme Court and attacked by the opposition, the centre on Monday set up a ministerial panel and a committee of secretaries to see if new laws are needed to curb incidents of mob violence that have sparked nationwide alarm. Home Minister Rajnath Singh will head the ministerial panel that will submit its report to Prime Minister Narendra Modi based on the recommendations of a high-level committee led by the Union Home Secretary.
The committee led by Home Secretary Rajiv Gauba will also have four others members - secretaries of justice, department of legal affairs, legislative department and social justice and empowerment. The committee will submit its recommendations to the government within four weeks.
"The high-level group will look into the fact that whether a separate law is needed to curb lynching incidents or provisions in present law are enough," a senior Home Ministry official told NDTV. According to him, the committee will also look into why states have not been able to curb such violent incidents. "Who is at fault is there a pattern to these lynching the committee will dwell into all aspects," he said.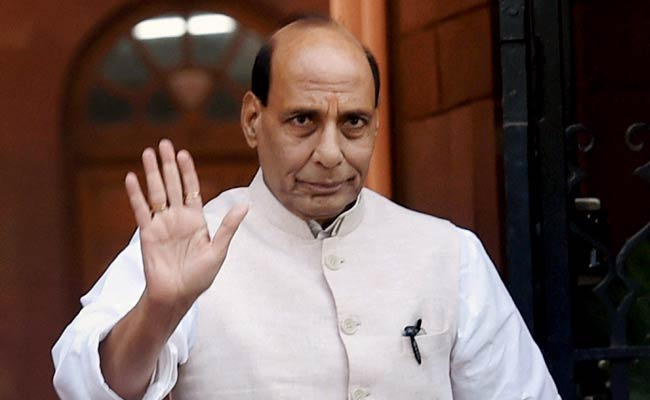 The panel will then submit its findings to the ministerial panel that will also include Foreign Minister Sushma Swaraj, Transport Minister Nitin Gadkari, Law Minister Ravi Shankar Prasad and Social Justice and Empowerment Minister Thawar Chand Gehlot.
The move to set up the panels comes amid growing alarm over incidents of mob violence and killings across India. The latest one to provoke widespread outrage was in Rajasthan's Alwar where a man was killed on suspicion of smuggling cattle. The incidents have also fuelled sharp attacks by the opposition on the government in parliament.
The Supreme Court last week had urged the government to enact laws separate to those against murder to act as a deterrent against lynchings.
"We think it appropriate to recommend ... to parliament to create a separate offence for lynching and provide adequate punishment for the same... A special law in this field would instil a sense of fear," the court said in its judgment.
The court was hearing a petition filed by an activist to stop violence by vigilante groups, who are against the slaughter of cows.
The court asked the Modi government to report back within four weeks.
"The horrendous acts of 'mobocracy' cannot be permitted to inundate the law of the land," the judgment said.