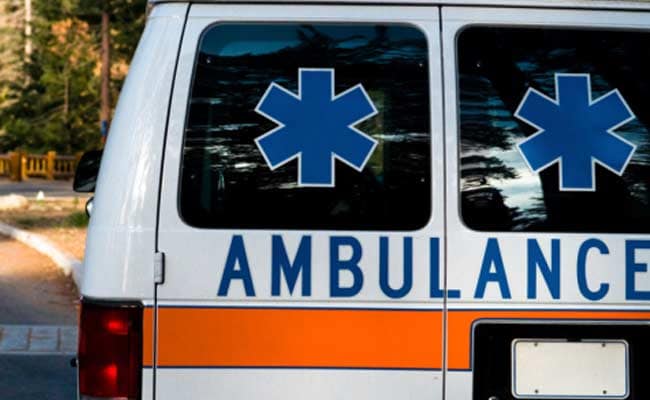 Tikamgarh, Madhya Pradesh:
An HIV positive pregnant woman was denied treatment by doctors of the district hospital in Madhya Pradesh's Tikamgarh which led to the death of their newborn twins, her husband has alleged. Hospital officials, however, have termed the charge as baseless.
The National Human Rights Commission (NHRC) on Thursday issued a notice to the Madhya Pradesh government, terming the incident as the "worst example of cruelty" after her twins died soon after their birth yesterday allegedly due to apathy of the hospital staff.
The 24-year-old woman, said to be a Dalit, allegedly delivered outside the maternity ward after being turned away.
The hospital, however, said the babies were "premature" and they could not be saved due to "inadequate equipment and medical expertise". District Hospital Civil Surgeon Ramesh Dandotiya has denied the allegations that the woman was refused treatment, owing to her HIV positive status.
"The woman is still being treated at the district hospital. This allegation is baseless that she and her twins were denied treatment because of her HIV infection," he said.
The woman, who lived in a village about 70 km from the district headquarters, was taken to the hospital on Tuesday.
However, the woman's husband contested the hospital's claims. "My wife and the newborn twin girls were not given treatment at the district hospital after she was found to be HIV positive," he alleged.
"The doctors and staff told me that they would not treat her because of the HIV infection. Our newborn girls could have been saved had they been treated in time," he alleged. Dandotiya said the twins were born premature in the seventh month and weighed about 500 grams each.
"Before her delivery, the woman was told that the foetuses were under-developed. We suggested family members to take her to neighbouring Jhansi or any other town, but they insisted on getting treated here.
"It was not possible to save the infants due to inadequate equipment and expertise here," the civil surgeon said.
The NHRC has sought a detailed report within four weeks, along with details of the action taken against the guilty doctors and staff of the hospital.
The commission said despite her advanced pregnancy, the woman was "referred to a hospital at Jhansi and pushed out of the maternity ward".