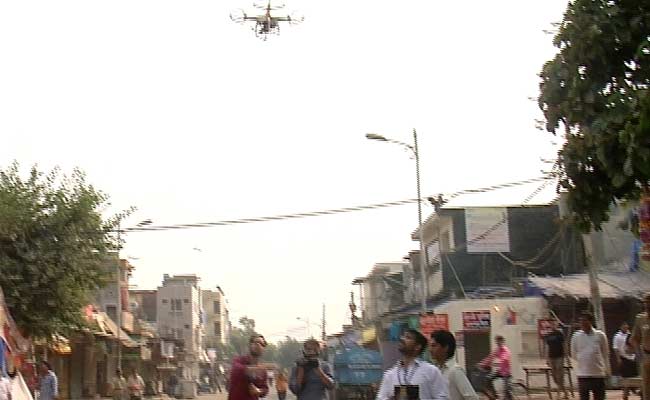 New Delhi:
Days after communal clashes, Trilokpuri in Delhi will see Hindus leading Muslim processions for Muharram on Tuesday, in a show of harmony aimed at calming tempers.
Hindu volunteers have offered to lead Muharram processions and Muslims have accepted, said lawyer C Adhi Kesawan, a member of an "Aman (communal harmony) Committee" set up after the rioting in which 60 people were injured.
The processions will reportedly set out from the riot-hit blocks of the east Delhi area that is still tense after three days of communal violence during Diwali.
Muharram marks Muslim mourning for the death of Prophet Mohammad's grandson Imam Hussein ibn Ali in the battle of Karbala.
Attempts at rebuilding broken ties in Trilokpuri coincide with simmering tension in another part of Delhi in Bawana, where a Mahapanchayat or meeting on Sunday urged people to protest against a Muharram procession.
BJP legislator Gugan Singh Ranga and Congress councilor Devender Kumar both attended the Mahapanchayat, where allegedly incendiary speeches called for a change in the route of a Muharram procession that passes through a Hindu residential area.
Delhi Police Commissioner BS Bassi told NDTV the route was changed and both communities have agreed to it.
"Aman committees were formed by the Delhi Police to bring both sides to the table. The committee succeeded and the route has been changed," Mr Bassi said, adding, "I would request people to avoid rumour mongering or it will be dealt with strongly."
The police chief said his force is extensively patrolling sensitive areas in Delhi to ensure a peaceful Muharram.
The processions, say sources, will be heavily escorted by police teams.
Over 1,000 policemen and paramilitary personnel have been posted at Trilokpuri since the clashes.