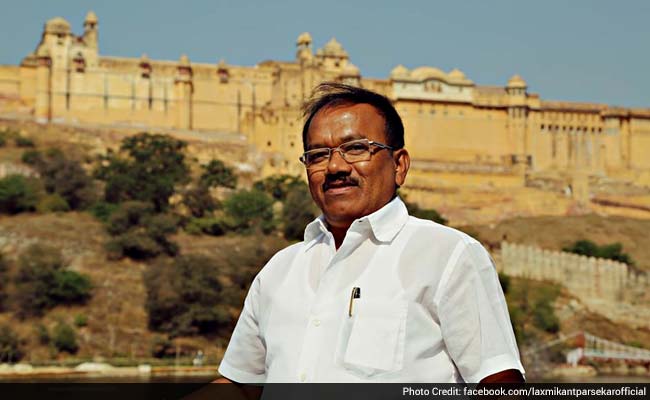 Panaji:
Known for his wit, Goa Chief Minister Laxmikant Parsekar has said that his biggest achievement as the state's top political executive over the last one year was that people have stopped making fun of him on social media.
"People have stopped making fun of me, especially on social media. This I consider as my biggest achievement," Mr Parsekar told reporters in jest on Thursday.
He said this in reply when asked about his key achievements as his government completes one year in office later this week.
Mr Parsekar, legislator from the coastal Mandrem assembly constituency, was sworn-in as the chief minister of the state on November 8 last year.
He had to fight off bitter intra-party rivalry before he could succeed Manohar Parrikar as the chief minister, after the latter was elevated to the union cabinet and inducted as the defence minister.
While Mr Parsekar was president of the Bharatiya Janata Party's state unit on two occasions, the opposition as well as several leaders from his own party, had questioned his ability to handle the reins of the state administration in place of Mr Parrikar, considered the state BJP's tallest leader.