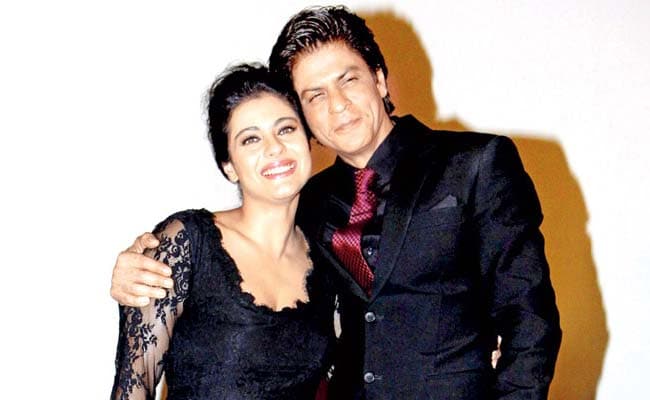 Rohit Shetty recently announced about bringing together the famous jodi of Shah Rukh Khan and Kajol for his next venture 'Dilwale', which has set off a wave of expectations. The film has already gone on floors and sources tell us that Sony has bagged its music rights for a whopping amount - over Rs 19 crore!

Without confirming the amount, Gaurav Verma, chief revenue officer of Red Chillies Entertainment, says: "Yes, we have partnered with Sony Music for 'Dilwale' and look forward to their support and contribution in making it a successful collaboration."

An outsized price tag for music made headlines last year when the music of Salman Khan-starrer 'Prem Ratan Dhan Payo' was reportedly sold for Rs 18 crore even before the film rolled.

Music composer Pritam, who is working on Dilwale, says, "Music suffered a setback in recent years, but now it's a great time for music where big money is being invested. It doesn't make me feel more or less burdened if the satellite rights of a film is sold for an exorbitant amount. I have to deliver good music in any case. We composers don't directly earn anything when the rights are acquired for big or less amount."
Hitlist points out a few recent projects and deals that ran into astronomical figures...
Dizzying figures

Siddharth Anand's 'Bang Bang' is said to be the most expensive film so far as its production cost was around Rs 147 crore. The remake of Hollywood action comedy Knight and Day starred Hrithik Roshan and Katrina Kaif in the lead. 'Bang Bang' boasted of some high octane stunts, on par with Hollywood action flicks, and the cost incurred on it seemed justified as that was the most talked about aspect in the film.

The action sequences included Hrithik driving an F1 car, water-skiing while being tied to a sea-plane and doing fly board stunts. The makers had roped in Andy Armstrong, action director who worked on 'The Amazing Spiderman 2' for the death-defying stunts.

Moreover, 'Bang Bang' was an adventure film which required the stars to travel across the world to join the dots and solve a mystery. So, it was extensively shot in exotic locations like Prague, US, Thailand and Greece.
Feast for the eyes

S S Rajamouli's 'Baahubali' is being touted as the most expensive VFX film in India, surpassing 'Ra.One' (2011) and 'Krrish 3' (2013). Over Rs 85 crore has been spent on the animation and visual effects for the Rana Daggubati-starrer, which is a period action drama.

The film's producer Shobu Yarlagadda had been quoted saying, "We are attempting to make Baahubali as the most spectacular film ever on Indian screen. There is a lot of complex computer generated imagery and VFX shots will be present in 90 per cent of the movie - that is about 4500-5000 VFX shots. So when you look at numbers like that, the budget will naturally be very high."


Anurag Kashyap's 'Bombay Velvet' is another film which has apparently spent heavily on VFX and the budget is said to have crossed Rs 130 crore. Producer Madhu Mantena says, "I think it's a great time for cinema where stories are finding the money to be told and we are heading more towards the storytelling mentality. We, at Phantom Films, first figure out how much money does the story need to be told. If 'Bombay Velvet' hadn't required that kind of VFX, it wouldn't have been this costly. At times, the music rights are acquired for really high costs and then there comes a phase when they are not. So, I don't think we need to be alarmed as the market has its ups and downs."
Small screen, big cost
As far as satellite rights are concerned, the costliest deal for a film was for 'Dhoom: 3' by Sony - around Rs 65 crore. Its total budget was somewhere close to the Rs 155 crore-mark.
Similarly, Star India Network boasts of the biggest ever pact with a Bollywood star. In a first-of-its-kind contract, Salman Khan inked a settlement worth Rs 450-500 crore with the television network for five years. It gives the channel exclusive satellite rights to broadcast all of the star's films released between January 2013 and December 2017. The deal was worked out under the assumption that each of Salman's movies is priced at around R45-50 crore and that the actor, on an average, does two films a year.
Ajay Devgn followed suit and signed an agreement worth Rs 400 crore with Star India in 2013 for exclusive satellite rights to all his upcoming releases until 2017.
Sharing profits

Sources suggest Aamir Khan is the only actor to have bagged the highest profit sharing deal with Yash Raj for 'Dhoom: 3', which was approximately 40 per cent.


Producer Jayantilal Gada says, "A lot of re-structuring is taking place these days. Of course, due to competition, we have often been in a situation where we had to pay a huge amount of money for a project. But when we buy satellite rights for a film, we don't look only at the star value, but at the overall project. Some deals which were made with big stars didn't turn out to be really fruitful later. There was a time when the video of a film starring Jackie Shroff or Mithun Chakraborty would be sold before the film released. But now, more awareness has set in coming and the industry folk understand that big deals can sometimes also backfire."
Rs 85 crore
The VFX budget of 'Baahubali', which is the highest for any Indian film