Mumbai:
The
high speed Talgo train
, tipped to revolutionise train travel in India, completed its first test run from Delhi to Mumbai today but arrived nearly two hours behind schedule because of heavy rain.
The Spanish-made Talgo started from Delhi on Monday evening, aiming at a maximum speed of 130 km per hour. Officials pronounced it a success.
"I think we took less time than a Rajdhani, though we had to take stoppages due to rain which is beyond our control," said Subrat Nath, spokesperson of Talgo India.
The train that clocked 180 km per hour on its first trial on a different route slowed down in Gujarat because of rain and flooding on the track.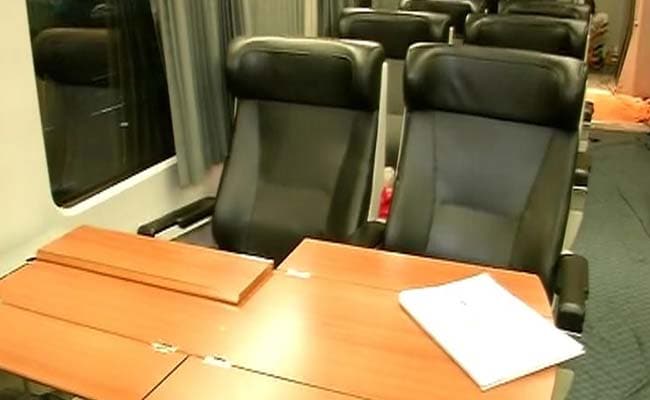 With nine lightweight coaches, Talgo aims to cut the travel time between Delhi and Mumbai from 16 hours to 12.
The delay because of rain did not dampen the spirits of a group that arrived at the station just to see the Talgo roll in. "We are rail fans," declared their shirts.
"It was quite euphoric to be there in the Talgo as one of the few passengers even before it has been brought into the railways," said Khursheed Lawyer, who followed the train's progress from Delhi and managed to sneak into one of its compartments.
The train has facilities like footrests, reading lights, tables and audio entertainment control for individual seats. There are also monitors for video entertainment.
Its not clear when the Talgo trains will become a part of the Railways. If the remaining trial runs work smoothly then the railways ministry may consider fast-tracking its launch.