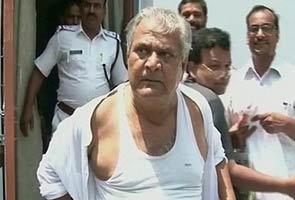 Ranchi:
A state legislator literally lost his shirt today while trying to make his point in the Jharkhand Assembly.
His shirt-wide-open gesture forced the Assembly to adjourn.
As soon as the Assembly convened at 11 AM, opposition members trooped into the well of the House shouting about different topics including land that has been acquired by the government from villagers.
Jharkhand Vikas Morcha (Prajatantric) MLA Samresh Singh ripped off his shirt, prompting Speaker C P Singh to first adjourn the House for an hour.
When the House assembled again, the opposition continued with the din leading to another adjournment.