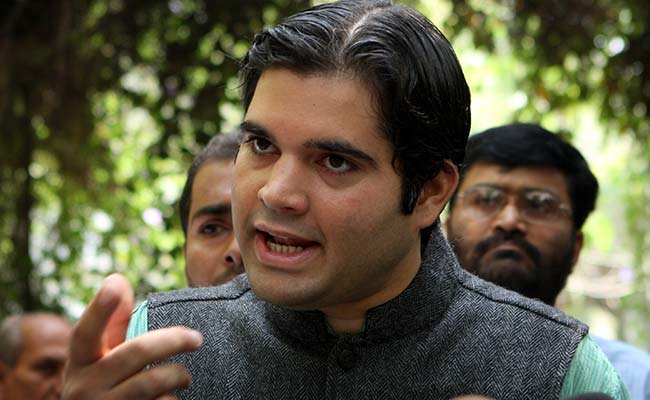 Highlights
He sought an independent body to decide salary for lawmakers
Varun Gandhi also questioned the justification of the lawmakers' demand
In the UK, an independent body advises the government on lawmakers' pay
New Delhi:
BJP parliamentarian Varun Gandhi today strongly criticised his colleagues' demand for a salary hike in view of the continuous disruptions that hobble law-making. He also demanded that the government form an independent body to decide how much salary lawmakers should get.
Over the last 10 years, members of Parliament have raised their own salaries by up to 400 per cent, the BJP lawmaker said. The corresponding rise in UK was only 13 per cent. "Have we really earned this massive increment?" Mr Gandhi told the Lok Sabha. The repeated demands, he said, raise questions about the "moral compass of the House".
Last year, Prime Minister Narendra Modi's Office had discouraged 250 lawmakers, who had signed an appeal for a huge salary hike, from pursuing the matter. But the issue came up in parliament last week, with Samajwadi Party member Naresh Agarwal saying lawmakers currently earn less than their secretaries. Admitting that it looks like they were "begging for money", the Rajya Sabha member said, "We want our salaries to be Rs 1,000 more than cabinet secretary."
Mr Gandhi questioned the justification of the lawmakers' demand, citing how much work was done in the last few sessions of parliament.
The Winter Session, he said, almost hit a record low, with only 16 per cent bills passed. The session had been a washout following repeated interruptions and protests from the opposition. Taxation bills, he said, were passed within two weeks without being referred to a committee. Forty-one per cent bills introduced have been passed without discussion, Mr Gandhi said. It was also "shameful" that Lok Sabha sittings have fallen from 123 days a year in 1952 to 75 days in 2016, Mr Gandhi added.
Referring to opposition allegations that important laws such as the Aadhaar bill have been rushed through the House, he said when bills are passed without serious deliberation, it "defeats the purpose of having a parliament".
The 37-year-old BJP lawmaker drew the House's attention to the
farmers' protests in New Delhi
which has been on for nearly four months. While the protesters from Tamil Nadu were trying to highlight the spiralling suicides by farmers, the state assembly
hiked the salaries
of its legislators on July 19. It sent a "broad message of insensitivity", Mr Gandhi said.
In the UK, an independent body advises the government on pay and pension matters of lawmakers, Mr Gandhi pointed out. India, he said, should create a similar body. "If we self-regulate, considering the economic conditions of the last man in the society, we must forego our privileges, at least for the duration of this parliament," the lawmaker said.