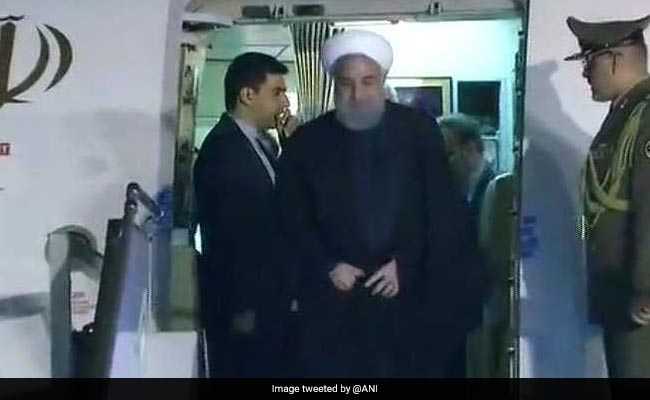 Hyderabad:
Iran President Hassan Rouhani has entered the second day of his three day visit to India. Mr Rouhani reached Hyderabad yesterday and is set to visit a number of tourist landmarks, including Hyderabad's Qutub Shahi tombs, the Salar Jung Museum, Golconda Fort as well as Mecca Masjid. He is also set to address a Muslim congregation at the Mecca Masjid, after he performs his Friday prayers. This is Mr Rouhani's second visit to Hyderabad and his first after he assumed charge as Iran's president.
Formal bilateral talks will begin on Saturday, when he will visit the national capital.
Here are updates from Iran President Hassan Rouhani's India visit:
Hassan Rouhani's visit to the Mecca Masjid in Hyderabad was a rare occasion, as he is a senior Shia cleric and the mosque is a Sunni one.

During his visit, he said that the only solution to the problems faced by the Muslim world was unity among Shias, Sunnis and other Islamic denominations.