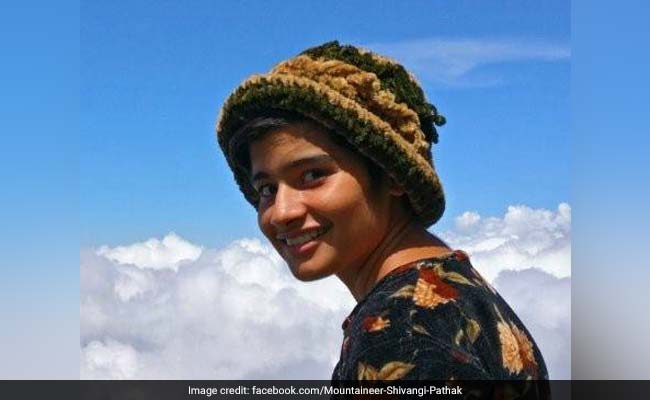 New Delhi:
Prime Minister Narendra Modi on Sunday congratulated a 16-year-old girl from Haryana for becoming the youngest Indian woman to scale Mount Everest from the Nepal side.
Shivangi Pathak from Hisar
, along with a team of climbers, reached Nepal capital Kathmandu in April to begin her adventurous journey to the Mt Everest, according to the Seven Summit Treks, the organiser of the expedition. She started her journey to the Everest base camp on April 6.
"I am here to fulfill my childhood dream. I have my only mission to conquer every mountain on this beautiful planet," said Ms Pathak, who will turn 17 in two months, had said last month.
PM Modi called Ms Pathak's achievement "stupendous".
Stupendous accomplishment. Congratulations to Shivangi! https://t.co/tsINI206xq

— Narendra Modi (@narendramodi) May 20, 2018
The teenager completed her courses in basic and advance mountaineering from Jawahar Institute of Mountain. She has also participated in different high-altitude training in the glaciers in Kashmir.
Before she began her climb, the organiser of Ms Pathak's expedition had said fully trained high-altitude will accompany her to the top of Mt Everest.
PM Modi also congratulated a group of climbers from the Border Security Force who scaled the peak as part of the Clean Ganga Clean Himalaya campaign. According to state-owned Doordarshan., the climbers will bring back garbage dumped by mountaineers.
This calls for double congratulations...for a successful climb and furthering the message of cleanliness! Very proud. https://t.co/HMfrmsB0sJ

— Narendra Modi (@narendramodi) May 20, 2018
According to Nepal's Tourism Department, the official government body which issues climbing permits for the Everest expedition, 346 mountaineers from Nepali and foreign teams have taken the permits this year.