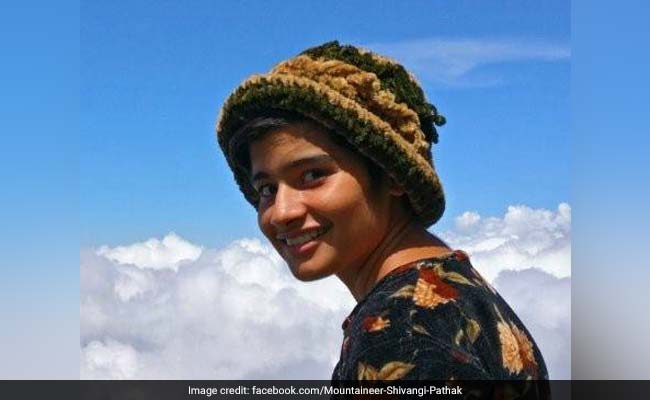 Kathmandu:
Mt Everest soars almost five and a half miles into the sky and reigns as the tallest mountain in the world. Embarking on an expedition to Mt. Everest can be the pinnacle of a climbing career and 16-year-old Shivangi Pathak will start her journey tomorrow to the base camp as a part of her endeavour to become the youngest Indian woman to scale Everest.
The teenager from Hisar in Haryana, will begin her climb to the summit in mid-May, officials told PTI.
"Shivangi will tomorrow leave for Lukla, the gate way to the Mount Everest, after obtaining a climbing permit from the Department of Tourism," said Pemba Sherpa, General Manager at Seven Summit Treks.
Ms Pathak, along with a team of climbers, had arrived here last week to begin her adventurous journey to the Mt Everest, according to the Seven Summit Treks, the organiser of the expedition.
"I am here to fulfill my childhood dream. I have my only mission to conquer every mountain on this beautiful planet," said Ms Pathak, who will turn 17 in three months.
She draws inspiration from Arunima Sinha, the first Indian amputee to climb Mt Everest and wants to set an example that women can overcome all obstacles in life.
She has her parents' full support also has also completed her basic and advance mountaineering courses at Jawahar Institute of Mountain and has also participated in different high-altitude training in Kashmiri glaciers.
"Fully trained high-altitude guides will accompany her on the top of Mt Everest," Pemba Sherpa told PTI.
In 1953, Edmund Hillary and Sherpa Tenzing Norgay became the first explorers to reach the summit of Mount Everest and, epitomising the mountaineering community spirit of the time, agreed not to reveal who actually set foot on the top first.
With PTI inputs