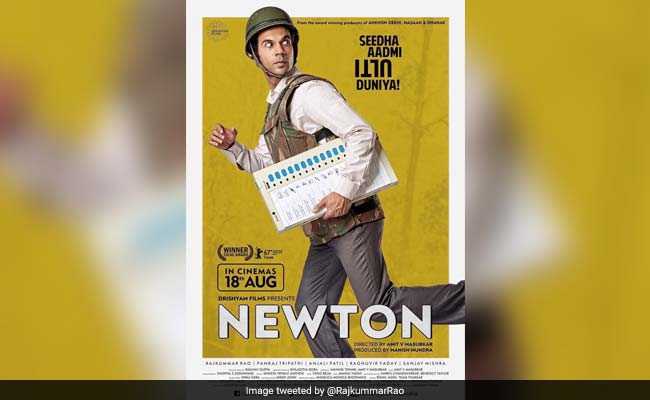 Bollywood's 2017 has been marred with controversies. From
Padmavati
becoming
Padmavat
to the nepotism debate, Bollywood saw ups and downs. However, big budget and starry Bollywood movies failed to make the mark with biggies like
Rangoon
,
Jab Harry Met Sejal
and
Tubelight
failing miserably. In a breath of fresh air, small budget movies impressed the audience and how with their niche themes and coming of age storytelling. These movies churned out by money making Bollywood were innovative yet entertaining and did not fail to impress us (and blow our minds.) Thus the best Hindi films of 2017 did not have a Khan or a Kapoor, but some extremely talented actors and directors at their creative best. The movies were thought provoking and dealt with societal issues and stigmas, feminism and problems of the lower strata of the society. Here's my pick of the 7 best movies of 2017:
Kadvi Hawa:
Directed by Nil Madhav Panda, this rustic and poignant tale about farmers and their hardships will evoke your emotions. The movie revolves around a debt collector (played to the perfection by Ranvir Shorey) and a debt-ridden farmer (Sanjay Mishra at his best) and how the latter will have to choose between betraying his fellow farmers and saving what is left of his life. The director has not shoved global warming to our faces. He portrays it as a gradual process, like the condition of crops falling every year. This movie is a must watch for the performances and a brilliant portrayal of the dilemma people face when survival is pitched in front of right and wrong.
A Death In The Gunj
: Konkona Sen Sharma's directorial debut is nothing short of brilliance. A heart breaking tragic tale- the movie has excellent performances and an eerily haunting background score.
A Death In The Gunj
is poetry on celluloid. The complex interpersonal relationships between the characters are the hallmark of the movie and the director captures every emotion magnificently in every frame. Vikrant Massey is one actor to watch out for. He says so much by saying so little. Movies and actors like these should not go unnoticed.
Lipstick Under My Burkha :
Mother. Daughter. Wife. Girlfriend. Sister. These identities have more conformity than the one which has disappeared behind the shadow of these relations. Woman.
Lipstick Under My Burkha
is just about finding that identity-of finding womanhood. Of finding their identity beyond the shadows of the roles women have to play. And the fine actresses- Ratna Pathak Shah, Konkona Sen Sharma, Aahana Kumra and Plabita Borthakur do justice to their roles. A must watch for the women trying to find their voice and the men to help them find it.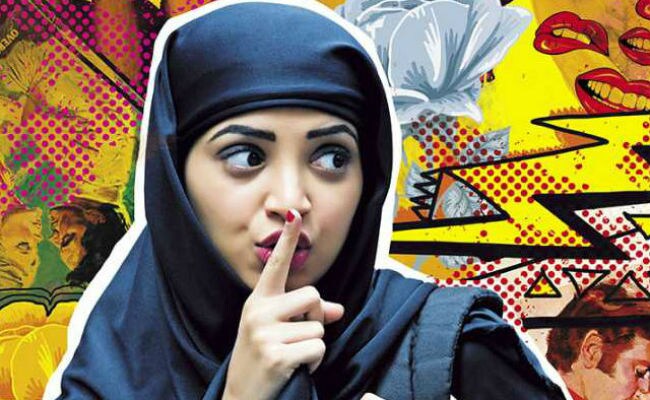 Shubh Mangal Saavdhan:
Cinema has always portrayed men to be strong. The 'hero' image has always been maintained. And most actors shy away from playing characters that may attack the very foundation of their stardom, their 'manliness'. Ayushmann Khurrana was a welcome change to have played a character who had erectile dysfunction. And it was surprising for Bollywood to have made a film that broke free from the 'hero' image. This movie has been brilliant and is definitely a must watch.
Tumhari Sulu :
The coming of age tale of an ambitious homemaker getting a job as a late night relationship advisor radio jockey is a must watch for the women at home who thought getting a job was not something they could do for a lack of education, or kids or taking care of a family. Vidya Balan's honest portrayal will bring a smile to your face and give wings to your aspirations.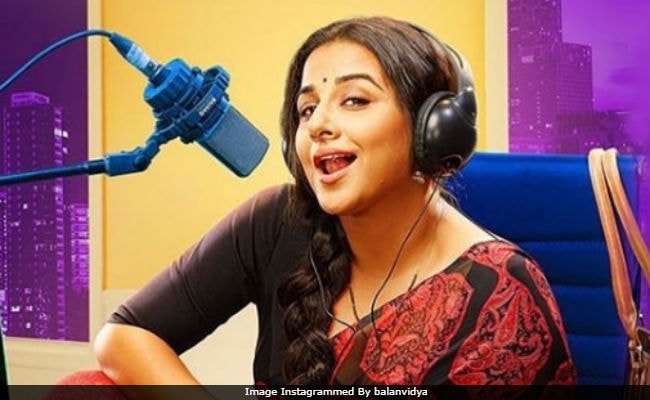 Newton :
Newton may not made have made it at the Academy Awards, but it sure has made a place for itself in the best movies of 2017. Rajkummar Rao is great in any movie he is in and does a fantastic job as a rookie government clerk on election duty in a Naxal-controlled town in the conflict-ridden jungles of Chattisgarh. The film is an honest portrayal of the voting system in India and is an eye opener to rural voting conditions. A must watch for the cinematography, the performances and the screenplay.
Trapped :
This is yet another excellent performance by Rajkummar Rao.
Trapped
is scary, chilling and haunting as you watch the protagonist get trapped in his own house without escape. The film takes a cue from
127 hours
and tracks the struggle of the protagonist trying to escape from his locked house. Rajkummar Rao went through a rigorous physical transformation and lost a ton of weight to play the character to perfection. A must watch for the ones who like survival thrillers.