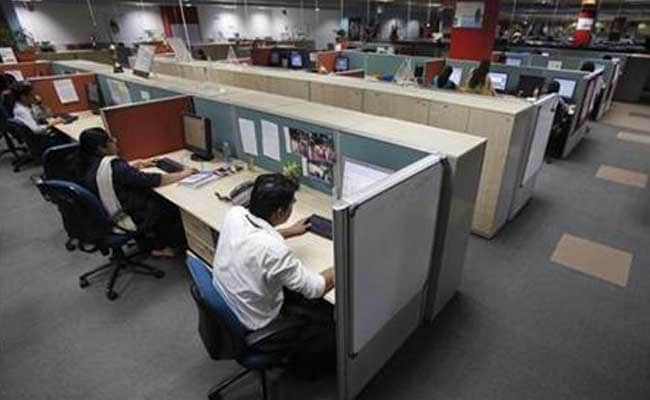 New Delhi:
India today said it was keeping a "close watch" on the US tightening the H-1B visa rules which will impact Indian IT industry and professionals, and asserted that the issue will be taken up with the Trump administration. External Affairs Ministry spokesperson Gopal Baglay called it a "trade and services issue and not a matter relating to immigration."
He said India will make an overall assessment of the impact of the changes after the US' internal process relating to the visa programme was over.
"It is not an immigration issue. It is a trade and services issue... There is a mutuality of interests involved," he said, also referring to large number of US professionals working in American IT companies in India.
In a blow to Indian IT industry and professionals, US President Donald Trump has signed an executive order for tightening the rules of the H-1B visa programme to stop its "abuse" and ensure that the visas are given to the "most- skilled or highest paid" petitioners.
He said visa issue will be part of the India's talks with the countries where changes in visa programme have been made which are impacting Indian professionals. The MEA spokesperson said the executive order has to be "acted upon".
"It is an internal process in the US which will unfold in the coming days and weeks and we will keep a close watch on that. We will keep this issue on our radar," he told reporters.
The MEA spokesperson also said India had already conveyed to the US about the contribution of Indian IT professionals to the country's competitiveness and innovation.
Calling the professionals "brick builders" between the two countries, he said there is a "mutuality of interests involved" on the issue.
The US, under the new executive order, proposes to replace the current lottery system for issuing H-1B work visas with a merit-based approach.
He also played down concerns over Australia replacing its popular 457 work visa regime with another programme, saying senior Australian officials have told India that it will have "negligible" impact on Indian professionals who are in high-skill category.
Australian Prime Minister Malcolm Turnbull had on Tuesday announced his government's decision to abolish a popular work visa used by over 95,000 foreign workers, majority of them Indians, to tackle the growing unemployment and replace it with a new programme requiring higher English-language proficiency and job skills.