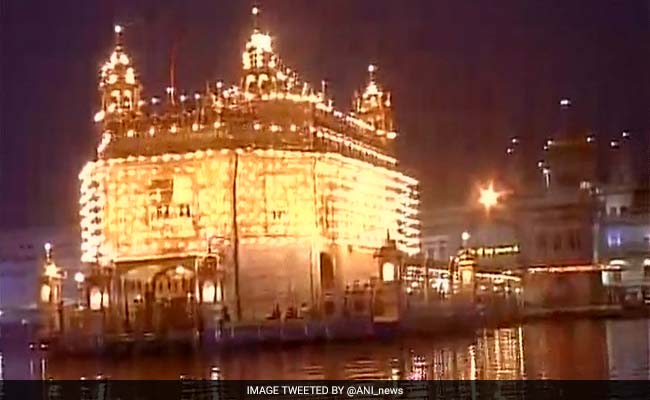 New Delhi:
Guru Nanak Gurpurab or Guru Nanak Jayanti marks the birth of the first Sikh Guru who laid the foundation of Sikhism, Guru Nanak. It is the most sacred day in Sikhism and will be celebrated across India and the world on November 23, Friday. The word Gurpurab is made from two words Gur, which means the Guru or the master, and Purab, that comes from the Hindi word parv meaning day, so it is 'the day associated with the guru'.
Here are some WhatsApp messages and SMSes to send to our loved ones on this occasion:
1. Satguru Nanak pargateya, mitti dund jag chanan hoya,
Aap ji nu sri Guru Nanak Devji de
Gurpurab dian lakh-lakh vadaiyan.
2. Nanak naam jahaaz hai
Jo chadhe so uttre paar!
Happy Guru Nanak Jayanti!

3. May happiness and blessings surround you as we join together to remember the beloved Sri Guru Nanak Dev Ji and the beginnings of Sikhism. Happy Gurpurab.

4. May your life full of golden days always with Guru's blessings warm wishes on Guru Nanak Dev ji's birthday.

5. Raj karega khalsa, aakee rehae naa koe, Waheguru Ji Ka Khalsa Waheguru Ji Ki Fateh! Happy Gurpurab.

6. "Nanak naam chardi kala
Tere bhane sarbat da bhala"
On Guru Nanak Devji's birthday
Wishing Babajis blessings be with you.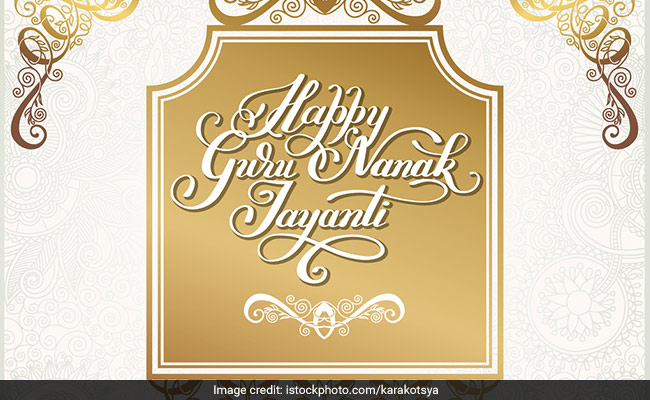 7. May the name of Wahe Guru be enshrined in your heart. May Guru Ji's divine love and blessings be with you always. Happy Gurpurab !

8. Nanak nich kahe vichaar,
Waria na jaava ek waar,
Jo tud bhave sai bhali kaar,
Tu sada salamat nirankaar
Gurpurab dee lakh lakh wadai.

9. Heartiest wishes to you and your family on this auspicious occasion. May this Gurpurab bring lots of joy and happiness to your life. Happy Gurpurab.

10."Sabhna jiya ka ek daataa
So mai visar na jaaee"
May Guru Nanak Birthday
Enlighten your heart & mind
With knowledge & sanctity
Happy Guru Nanak Jayanti!

11. On the auspicious occasion of Gurpurab I wish that you are showered with Guru Ji's divine blessings today and forever. Happy Gurpurab.

12. Raj karega khalsa, aakee rehae naa koe,
Waheguru Ji Ka Khalsa Waheguru Ji Ki Fateh!
Happy Gurpurab.