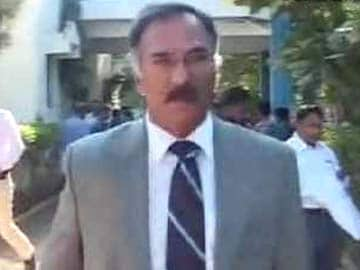 Ahmedabad:
Pradeep Sharma, a senior Gujarat bureaucrat who was suspended in 2010, has been arrested in a corruption case. Mr Sharma has, in court and elsewhere, claimed that he is being persecuted in Prime Minister Narendra Modi's home state for exposing that as Chief Minister, Mr Modi violated the law with assistance from his close aide Amit Shah, who served as his Home Minister, to reportedly spy upon a young woman architect.
Mr Sharma faces six criminal cases in Gujarat. He has unsuccessfully tried to convince the Supreme Court to order that the investigations against him be transferred from the Gujarat police to the federal CBI to ensure that he is given a free trial.
The top court has ordered him to delete what is described as "scurrilous" allegations against Mr Modi listed in his petition. Judges have also refused to permit him to travel to the US to meet his wife and son, who are American citizens.
Mr Sharma, 59, was suspended by the government in 2010 after he was arrested on corruption charges; he was later granted bail.
He has asked the Supreme Court to investigate allegations that in August 2009, Mr Shah, as Home Minister, ordered Gujarat's top police officers to spy upon a woman architect on the orders of Mr Modi -a claim the BJP has emphatically denied. The party says the woman's family requested the state government to ensure her safety - a stand backed in writing by the woman's father ahead of the national election, when the Congress tried to turn "snoop-gate" into a campaign issue against Mr Modi.
Mr Sharma claims that he has taped conversations between Mr Shah and a senior police officer that prove the law was violated to tail the woman.
He also says he is being targeted because his brother, senior police officer Kuldeep Sharma, took on the Modi government by refusing to participate in alleged cover-ups for extra-judicial killings.