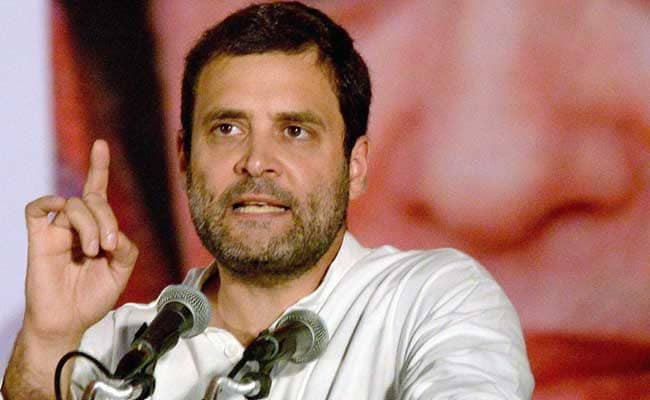 New Delhi:
The Election Commission today asked TV channels to "forthwith stop" airing interviews of Rahul Gandhi as they violated the election law and directed the Gujarat poll authorities to lodge a FIR or police complaint against anyone for infringement of legal provisions.
In a press statement this evening, the Election Commission said Mr Gandhi, the Congress president-elect, talked about the Gujarat Assembly elections in which the polling for the second phase will be held tomorrow.
"Such display falls within the definition of "election matter" under Section 126 (3) of Representation of the People Act, 1951 and display of such election matter within 48 hours ending with hour fixed for conclusion of poll in the poll-going areas, amounts to violation of Section 126 (1)(b) of Representation of the People Act, 1951," it said.
The statement said after due deliberations, the Election Commission has directed the Chief Electoral Officer of Gujarat "to initiate necessary action by filing FIR against those who have violated the above mentioned provisions in phase two districts in Gujarat".
"Further, those TV channels which are violating the provisions of Section 126 (1)(b] by displaying said election matter in phase two district in Gujarat have been directed to forthwith stop the display of such matter," it said.
The Election Commission said it had today received reports and complaints that some of the TV channels in Gujarat have displayed interview given by Mr Gandhi in which he had talked about the state elections.